How Digital Signage is Changing The Way We Advertise
How Does Digital Signage Work?
Digital signage software is offering greater creative freedom for advertisers across the world. Using digital signs as ad-display software allows for more dynamic digital advertising campaigns. But what exactly is a digital sign? What is the meaning of digital signage?
Digital signage is much more than just LCD displays. It encapsulates the hardware, content, and software that work in tandem to deliver digital communication. If just one of these aspects is lackluster, your entire digital signage campaign can suffer. That's why the experts at REACH are prepared to give you an idea of what to look for when choosing a digital signage provider. For more information, visit our blogs & use cases page to learn helpful tips and strategies.
How To Choose Digital Signage Software
With so many digital signage software providers, it can be overwhelming to choose the right provider for you. Even the top 10 software providers for digital signage each come with their own strengths and features. Before selecting a provider, it would prove beneficial to draw up a communication strategy for your digital advertising. This will help the provider demonstrate how digital signage can help elevate your efforts.
REACH is an industry leader that focuses on client success and evolving technology. Our tools are designed so anyone of any skill level can create stunning layouts. Our cloud-based management software means you can manage and update your displays no matter where you are. In addition, REACH is also a hardware provider. While our software can run on any piece of hardware, certain apps and functions require more powerful players. Visit our players page to see what REACH can offer you in terms of hardware. You can also request a free demo to see how REACH can boost your digital advertising.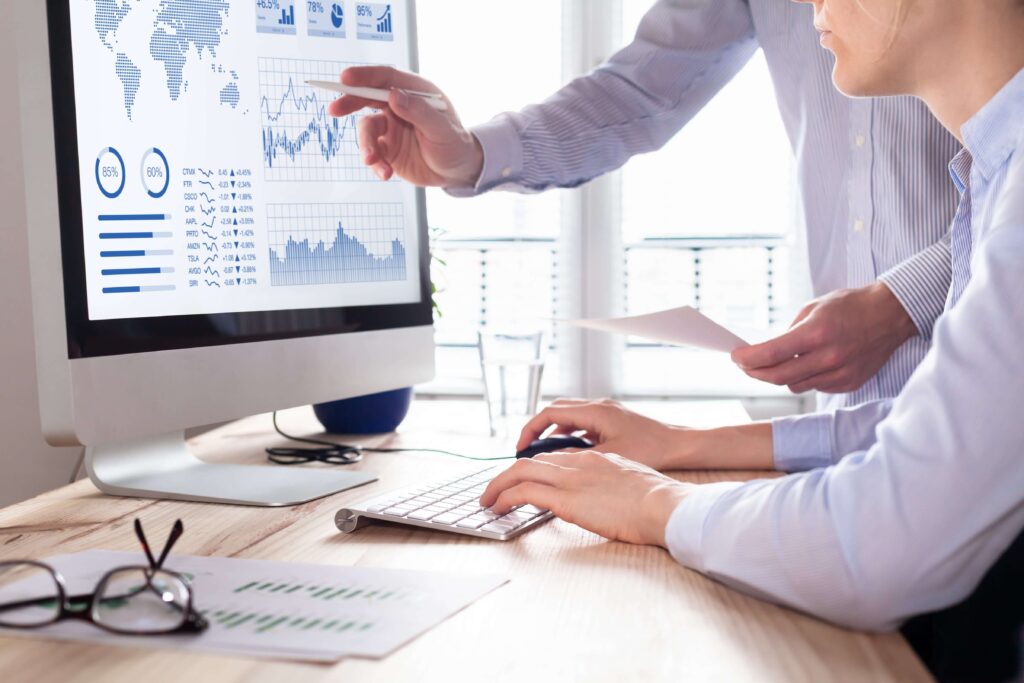 The Benefits of Digital Signage Software
Employing digital signage software in your communication efforts will fundamentally change how you advertise for the better. Cloud-based digital management means you can edit content across multiple screens in different facilities. For instance, if your headquarters are based in Illinois but your business has expanded to Hawaii, both facilities can still share assets, layouts, and data lists with each other. This helps businesses create a cohesive tone and message in their advertising, while still granting each facility a degree of autonomy.
By the same token, cloud-based software allows for real-time updates to your designs. For example, a restaurant using digital menu boards can promote limited-time items the moment they are available. Or, if the restaurant has different menu items for breakfast, lunch, and dinner, you can set up stream schedules that will rotate these options out automatically.
Lastly, digital signage comes with more dynamic and advanced tools that can supplement your advertising that traditional media simply cannot use. For instance, your standard announcements can be shaken up by adding videos to your playlists. Advanced tools such as weather radars, traffic updates, and live-streaming add a degree of utility that is not possible through traditional methods.
With all this in mind, the benefits of digital displays can help bolster any company's communication efforts. The flexibility offered through digital signage software means it can adapt to any business across multiple industries.