Web-Based Digital Signage Software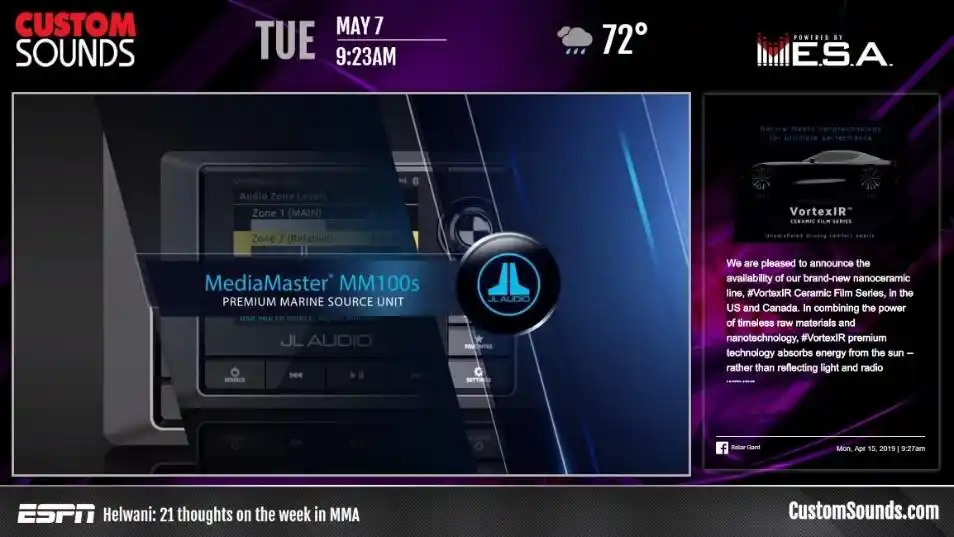 If you're interested in learning more about adding digital signage to your organization, facility or retail location, we understand that you have quite a few options. At REACH, we work hard to provide the best web based digital signage software in the industry. Read on to learn why organizations of all sizes continue to look to REACH for all their digital signage needs.
Benefits of Web Based Digital Signage Software
Web based digital signage software simply means that the software is hosted in the cloud, which offers a whole host of benefits for organizations of all sizes. Below are just a few of the reasons why web based digital signage software is superior to locally hosted options:
Remotely Control Your Digital Signage – Have you ever wanted to make a change to your digital signage during off hours or while you're traveling out of town? Well, thanks to web based digital signage software you can simply login to your digital signage control panel and easily change any content that you would like. This gives you the ultimate flexibility regardless of your location.
Upload Videos or Stream Youtube Content – REACH offers full support for video content which can be streamed via online providers such as Youtube, or you can also simply upload video content which can then be played on your digital signage. REACH also supports the ability to add live video feeds as well.
Display Social Media Accounts – If your organization has a wide array of active social media accounts, why not promote this content on your digital signage? REACH offers a number of widgets that make adding your social media feeds to your digital signage extremely easy.
Safe and Secure – At REACH all of your content is stored in the cloud, which ensures your data is always safe and secure. Many organizations think keeping their data stored in-house is more secure, but the reality is that enterprise grade cloud providers such as REACH invest significant resources into keeping your data secure. Trying to replicate this same level of security in-house is virtually impossible.
Schedule Your Free Demo of Our Web Based Software Today
We hope that we've answered most of your questions about our free web-based digital signage software, but if not, feel free to reach out to our team today by phone at 952-255-6296 or via email at info@reachmedianetwork.com. We'll be glad to setup a free demo where one of our digital signage experts can walk you through our versatile software platform.