Digital Signage Solution Add-Ons
CLOUD-BASED DIGITAL SIGNAGE SOFTWARE
CENTRALLY SET UP AND CONTROL YOUR SCREENS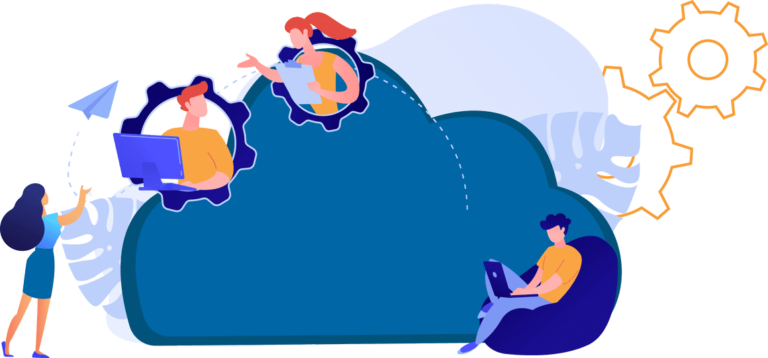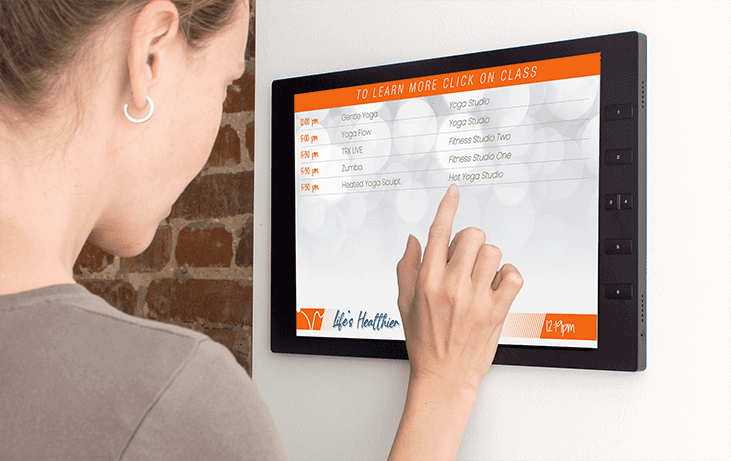 FACILITATE PEOPLE
EVENT & MEETINGS DIGITAL SIGNAGE
CONVEY EFFICIENTLY
CONFERENCE ROOM DIGITAL SIGNAGE
Connect your Mersive, Crestron, and Polycom or other data sources with digital signage to play your messages when your wireless collaboration systems are not being used. This simple integration enables you show welcome messages, corporate slideshows, and other organization-related content on conference room monitors when they're not in use.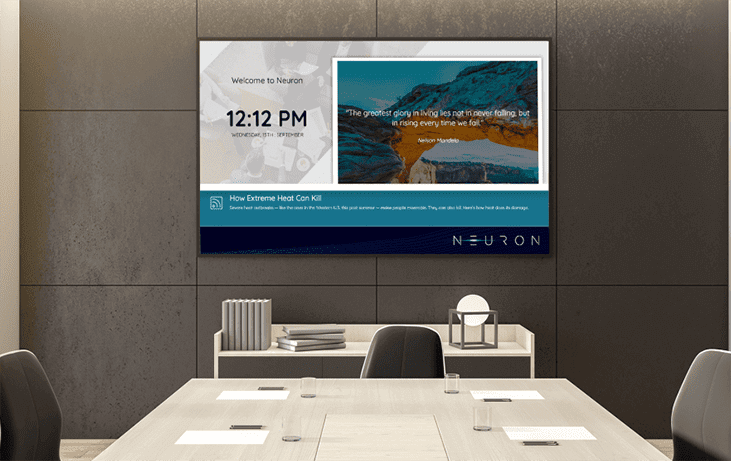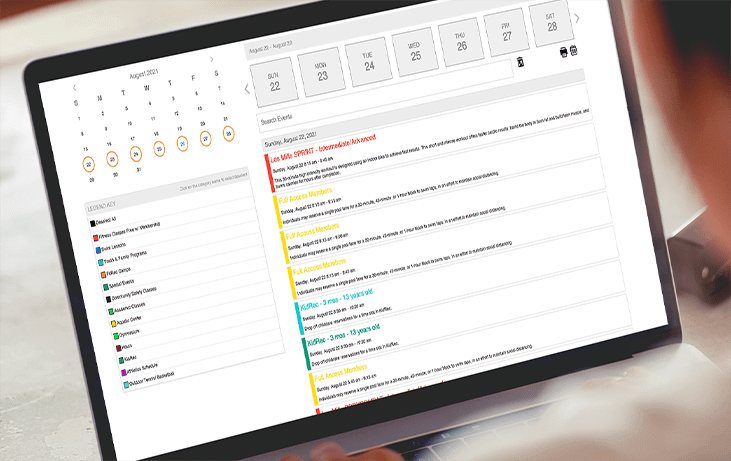 INCREASE YOUR REACH
REMOTE EMPLOYEES DESKTOP SIGNAGE
Perfect for remote workers, embed your employee and company communications digital signage into your organization's website or intranet. This makes remote work communication easy and rapid. Our embed function lets you remotely share daily messages and essential company bulletins!

KEEP UP WITH TARGETS
METRICS & KPI'S DASHBOARD DISPLAYS
In real-time, display your company's charts, data, sales numbers, and spreadsheets with digital signage. Connect your data from Salesforce, Microsoft PowerBi, SharePoint, SQL, MachineMetrics, and Oracle for up-to-the-minute updates of your data to share, track, and motivate your employees.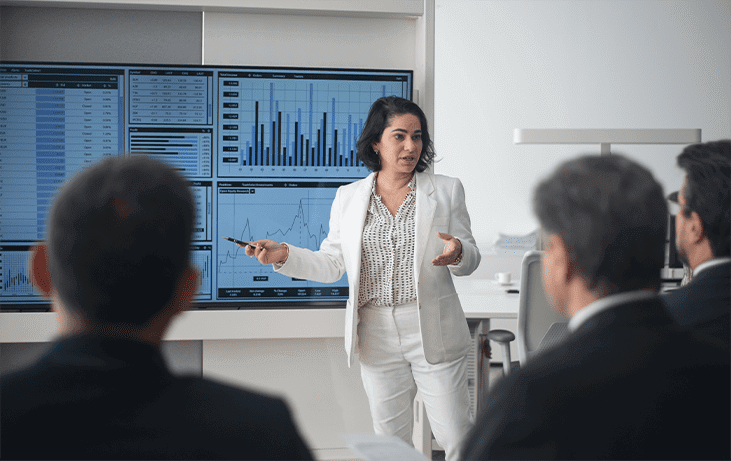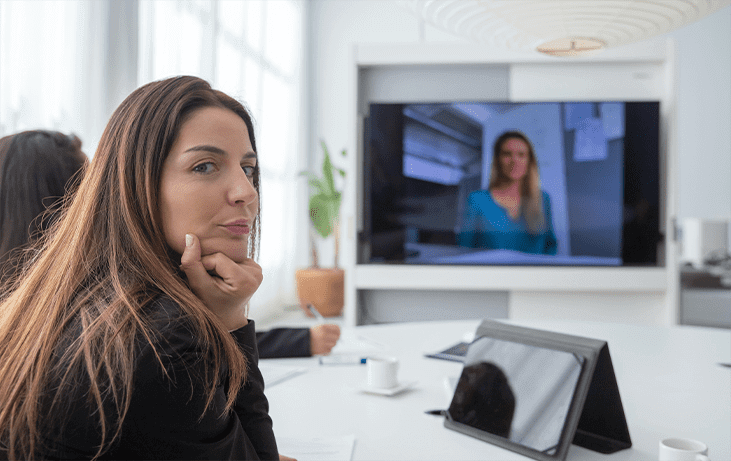 CENTRALIZE THINGS
SSO DIGITAL SIGNAGE
Perfect for large-scale enterprise digital signage deployments, connect your organization's Single Sign On with REACH for easy and simple user management. Set and control access levels, licenses, and more using our simple yet effective SSO integration. We natively integrate with Active Directory, Okta, Shibboleth, LDAP, and more.

STAY UPDATED
API & INTEGRATIONS
Integrating your digital signage is a great way to ensure all your screens always show the most recent versions of your mission-critical information. Some of the platforms that we natively integrate with include XML feeds, Exchange, National Weather Emergencies, Campus Alerts, and more!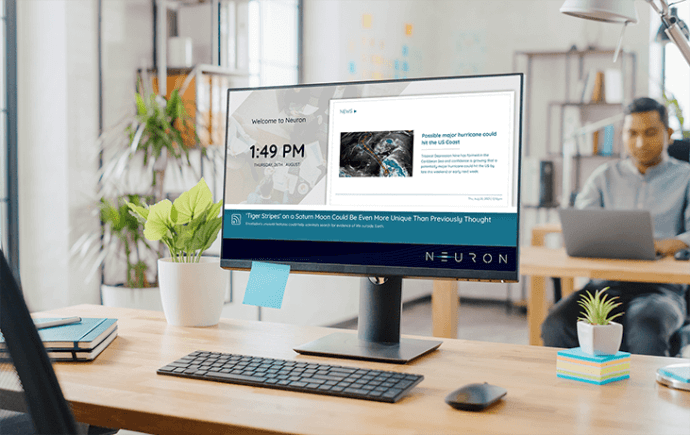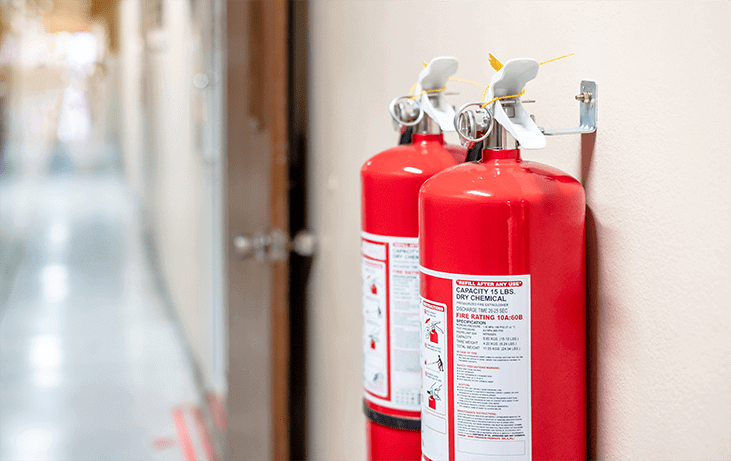 PRIORITIZE SAFETY
EMERGENCY ALERTS
You can sync your organization's safety and emergency alert systems with digital signage, from building lockdowns to weather alerts. From full-screen takeover to custom scrolling alert tickers, you can customize how your notifications will display across the screens. Alertus, RAVE, OmniAlert, Regroup Mass Notification, and SingleWire are just some platforms with which REACH connects.

CATCHUP WITH CRITICAL SCHEDULE
DIGITAL SIGNAGE FOR DISPLAYING CALENDARS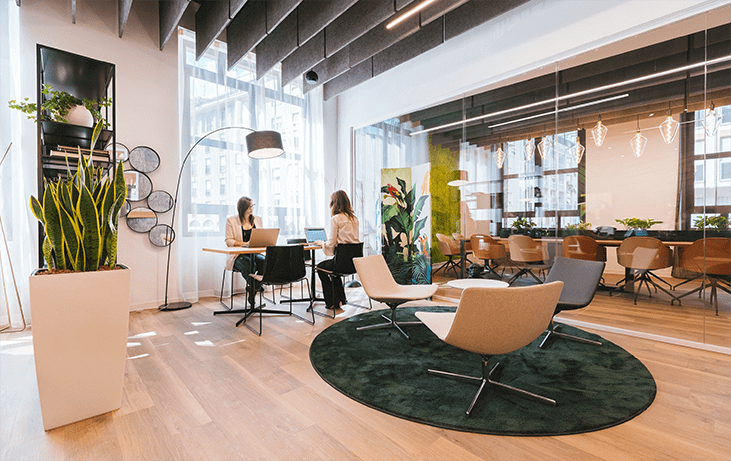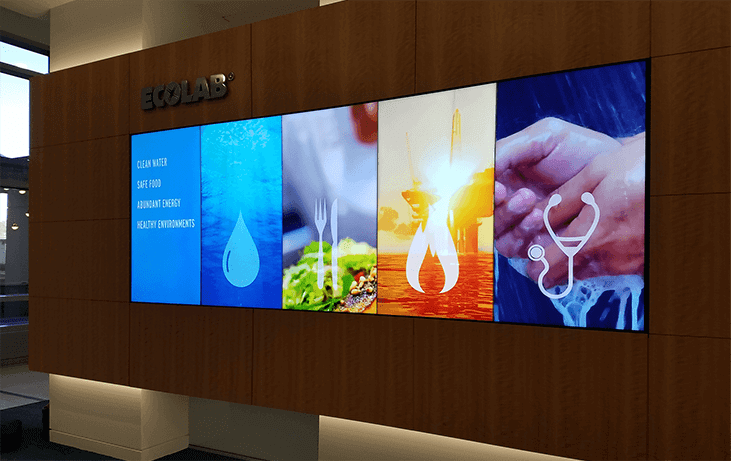 THE BIGGER THE BETTER
VIDEO WALLS
Bigger is better when making a splash and getting your messages seen. Video walls allow you to link numerous screens together to create eye-catching, impossible-to-miss presentations. In addition, video assets can be given new life and exposure by syncing multiple screens to display them in a broader size.

ENGAGE PEOPLE
TOUCH SCREEN DIGITAL SIGNAGE