Visual Communications For Churches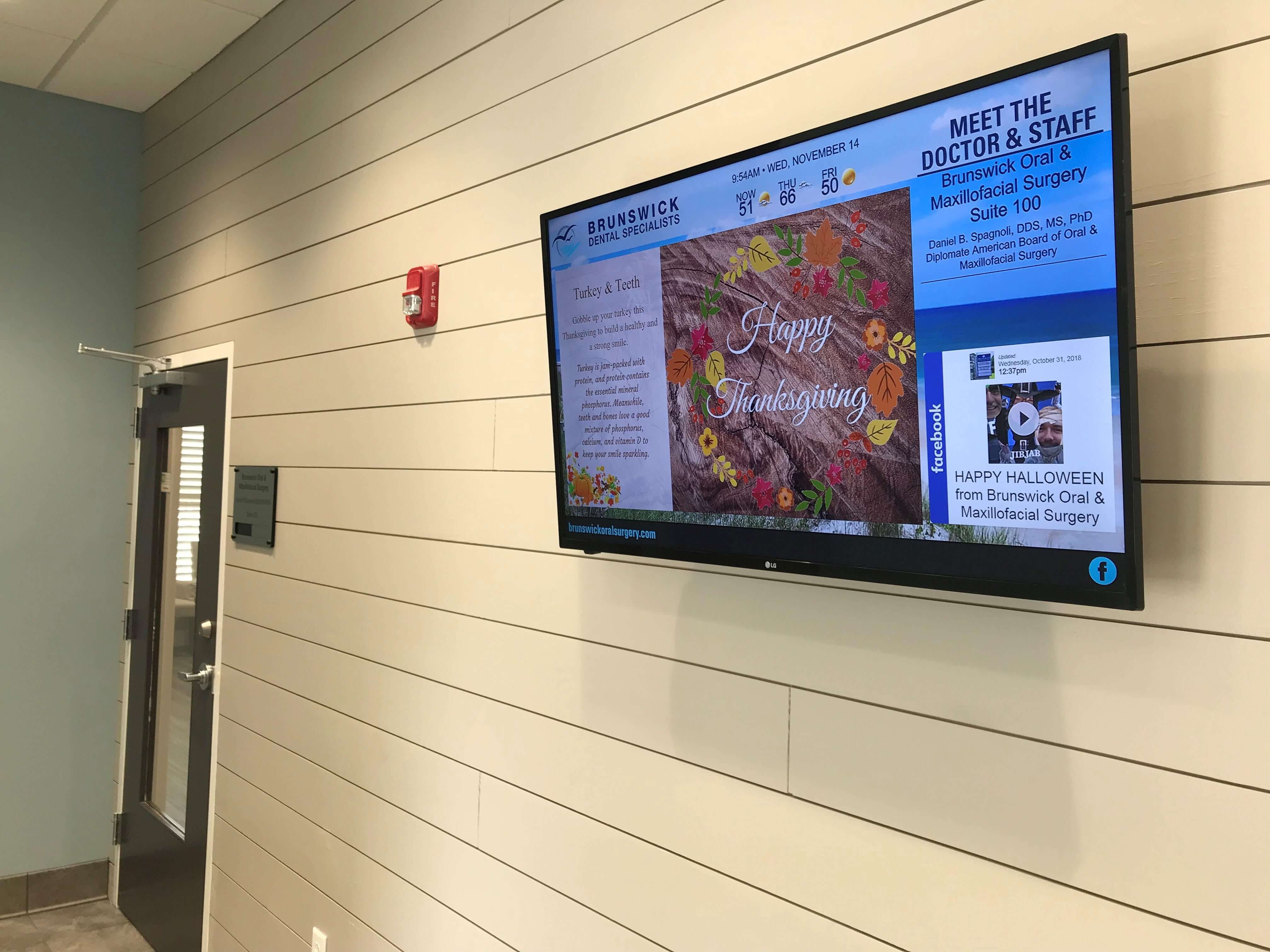 Gone are the days where most churches were simply large sanctuary's with stained glass windows and a pastor giving the week's message. Today, church services are much more of a multimedia experience from the moment a churchgoer enters the building until the last song is blared through a high quality sound system. One way that churches can help to disseminate information throughout their facilities is with digital signage. At REACH Media Network, we help churches all across the country provide high level visual communications at their facilities.
How Digital Signage Can Be Useful in a Church
Below are just a few of the ways that churches can leverage the flexibility of digital signage.
Display important announcements – What better way to display important church announcements than via digital signage. Too often churches bury important announcements in a weekly bulletin that rarely is read. Use digital signage to display important announcements in a visually appealing fashion.
Welcome new members and visitors – It can be quite intimidating to try a church for the first time. With digital signage, you can welcome new members and visitors and even direct them to a certain area where you can connect them with someone from your church to make them feel like a part of your church family from the moment they enter your doors.
Show church schedule – A vibrant church often has events happening almost every day of the week. With digital signage you can ensure your congregation is aware of all the great things happening in and around your church.
Share videos and photos – Looking to showcase a recent mission trip, or trying to pump up the congregation about a sermon series that's coming up? With digital signage you can share videos and photos to better connect with your congregation.
Custom branding – As a growing church you want to ensure your branding is consistent across all media including digital signage. Thankfully the team at REACH Media Network offers a variety of different ways to quickly and easily tweak your digital signage to coincide with your existing brand image. Easily import logos and change colors from an easy to use cloud-based interface.
Interested in Learning More About Digital Signage for Your Church?
If you're looking to usher your church into the 21st century with digital signage, feel free to give REACH Media Network a call today at 952-255-6296 or via email at info@reachmedianetwork.com. We'll be happy to showcase some of our digital signage software to show you just how important visual communications can be for you and your congregation.