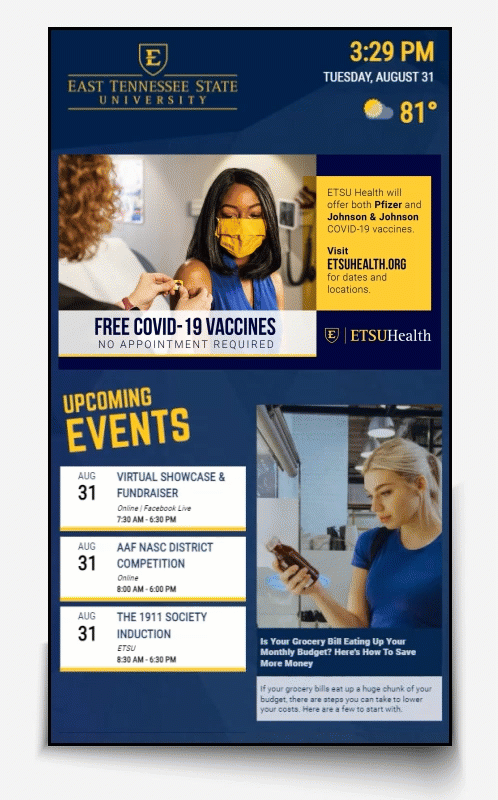 TEMPLATE DESIGN
DESIGNING NEVER GOT EASIER
REACH offers a catalog of prebuilt templates that can be applied to multiple use cases. From there, you can edit each aspect of the template to fit your needs and branding. Photos, colors, text, and animations can all be tweaked and tailored to make your designs pop!
FREE CREATIVE DESIGN SERVICES
REACH's talented design team is eager to help your company find designs that match your creative vision. When you sign up with REACH, you have free, unlimited access to their support and services. Click the link below to check out some of our professionally designed templates!
APPS AND TEMPLATES
APPS TO POWER YOUR SIGNAGE
Pre-Designed Templates
Creating each asset from scratch can be a difficult and time-consuming process. That is why REACH offers a diverse collection of preset templates to help get your content off the ground. Our system features a range of templates that can be formatted for both mobile and landscape displays, with categories such as employee spotlights, anniversaries, birthdays, and more!
Customized Layout Designs
REACH features an easy-to-use layout editor that allows anyone to create professional-looking designs that will turn heads towards your signage. A wide variety of apps and vast customization features allows the layout editor to fit any business in any industry. You can also enlist the aid of our design team to create stunning layouts that fit your branding guideline.
Canva Templates
If you have a Canva account, you can link it through REACH's content-management software and create stunning announcements without leaving our system. Seamless integration allows you to save your Canva designs directly to your media library. You can then apply your designs to any layout in any facility. Utilize any template from Canva's vast media library as well!
KPI Data
Track your company's progress towards its goals and motivate your team to continue striving for success through integrated KPI Data. Analyzing your KPI's can help your business evaluate its current standing and assist in formulating future strategies and goals for the next big project. Displaying your KPI's will also help your team remain focused on the tasks at hand.
Safety Content
REACH and Sixty Seconds of Safety have partnered to create a vast library of safety videos and resources that ensures your facility is a secure place. Whether it is the office or production floor, this hand-drawn content will educate employees on proper health and wellness protocols. Videos are up-to-date with the latest in safety procedures and easily understandable.
News Stories
From sports to entertainment to world events, an informed workplace can help your staff make smart decisions that further your business objectives. REACH's News app can pull the latest headlines from a variety of news outlets that can be displayed on your signage. An assortment of customization options makes it easy to ensure only relevant articles reach your viewers.
Live Streaming
Bring everyone closer together through REACH's live-streaming functionality. Stream in out-of-office workers for your next meeting, or host webcasts for your next live event. Regardless of the application, live-streaming provides a seamless way to connect with those who may be unable to attend. With new WebEx and Zoom integration, it is now easier than ever to connect!
Make displaying engaging content easy with REACH Apps! Connect your content source using our growing library of digital signage apps.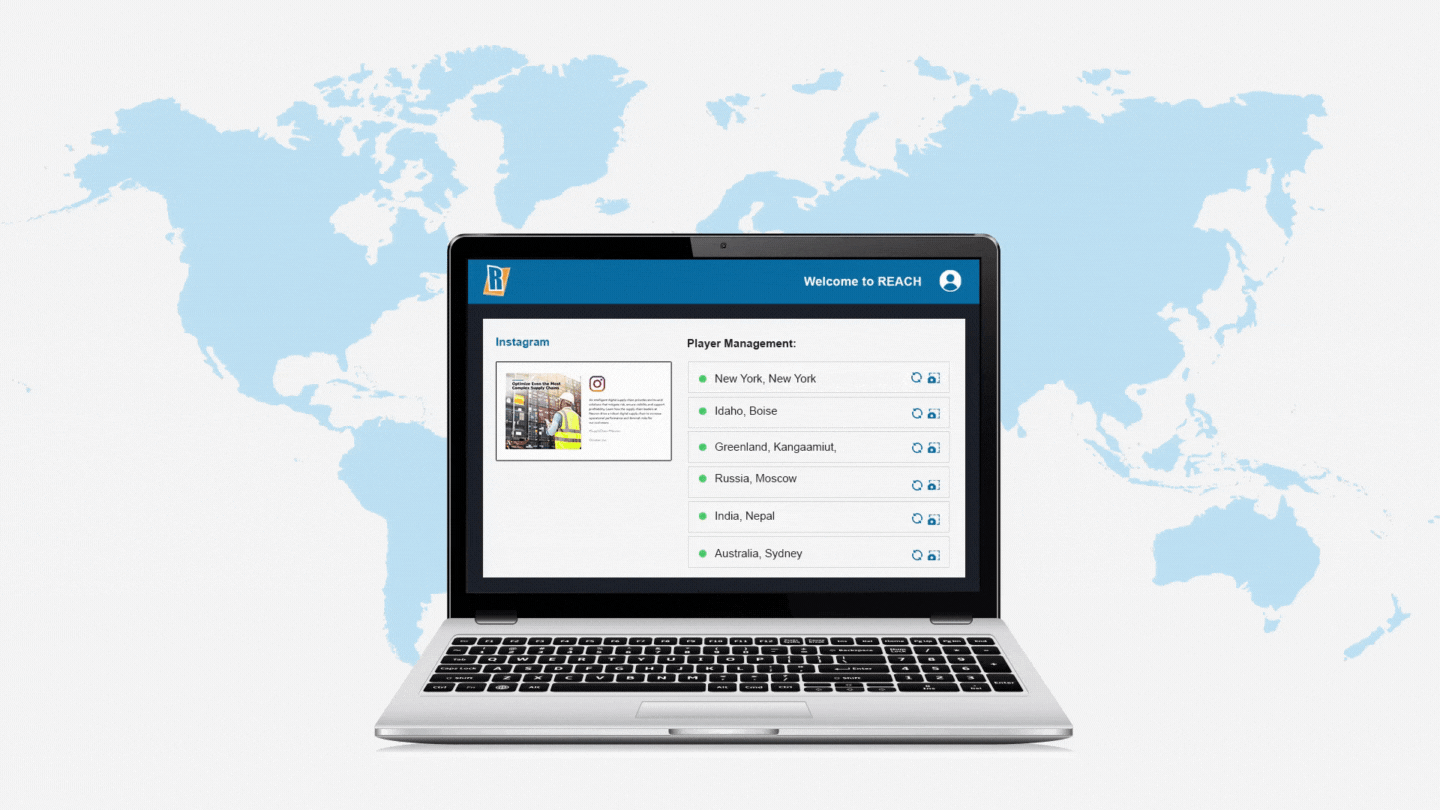 POWERFUL NETWORK MANAGEMENT
CONTROL COMMUNICATIONS ON ANY SCREEN
ORGANIZATIONS
Organizations are groups of users you can create within the REACH software that has a specific role in your digital signage strategy. Each user serves a similar function and will share permissions within the system. This makes managing teams and dividing tasks an easy process.
PERMISSIONS
Permissions determine what each user in the system has access to. Certain apps and functionality can be disabled for each user to prevent confusion throughout the software. This is a useful tool for keeping each team focused on their specific tasks.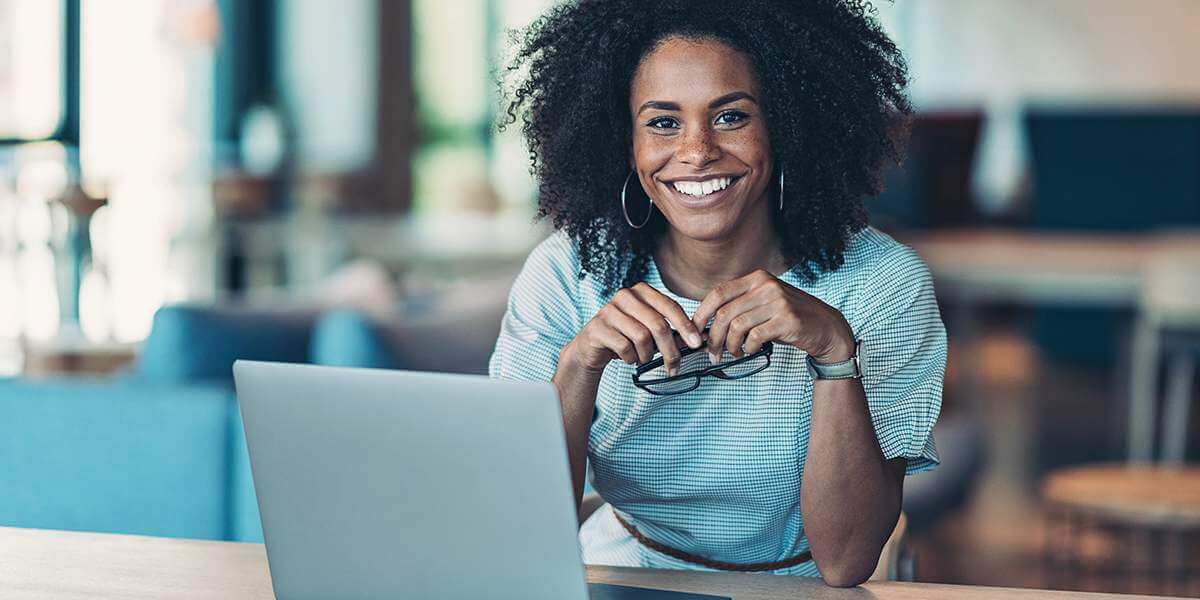 Slide 1

Digital Signage solutions
Our team is ready to deliver easy-to-use digital signage solutions to your business. With dedicated support teams and powerful design tools, anyone from any skill level can design professional-looking designs in minutes!