Digital Signage for Corporate Communications to Improve Productivity
Digital Signage for Corporate Communications
to Improve Productivity
DOES IT THE SMART WAY
In today's business world, you need the ability to communicate directly with your audiences and office in real-time; a newly popular method to improve your visual communications strategy is corporate communications digital signage.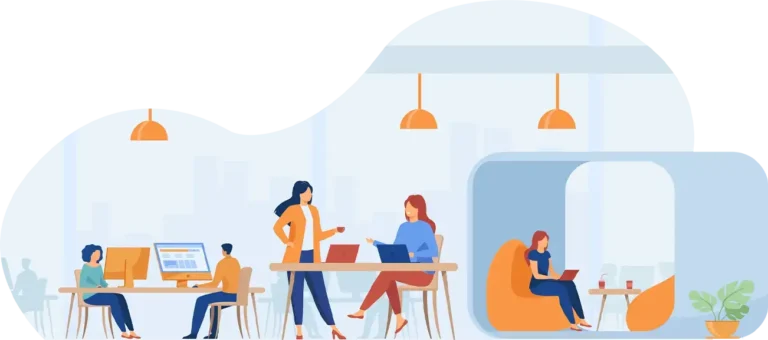 Digital signage for corporate communications is beneficial because it is scale-able and can allow your company, no matter the size, to communicate instantly with your particular audience.
There are all sorts of ways that internal communications digital signage can help to reduce bottlenecks and improve communication within your organization, including:
1. Countdown Functionality
Everyone loves to track a countdown. Whether it's showing "days since the last accident" or the countdown to a big event, REACH offers a counter widget that can be used to draw attention to a particular milestone or event.
2. Live Traffic & Weather Map
Share live traffic and weather maps to educate your employees better.
3. Company Announcements
Post content related to companywide milestones or recognize employees going above and beyond in their duties. This will encourage workers to do their best and hopefully improve your organization's culture.
4. Emergency Alerts
Quickly post content that can instantly be displayed on all your corporate digital signage displays, regardless of location. You can even integrate your emergency alert systems to ensure everyone within your organization knows when an emergency arises.
5. Showcase Social Media Content
Connect your social media content with your corporate digital signage so that it's always front and center whenever one of your employees comes in contact with one of your devices.
6. Employee Recognition – Boosting Morale
One of the easiest ways to boost morale around the office and improve productivity is to recognize the achievements using employee communications digital signage. Whether it's a work anniversary, birthday, or highlighting a specific achievement, propping up your staff demonstrates appreciation for all their hard work. As a result, other employees are also encouraged to work hard. Additionally, it shows that a company is paying attention to the efforts and needs of its staff, allowing employees to feel connected to their organization.
7. Have Fun
Posting staff vacation stories, employee cookouts, and other team-building activities go a long way toward building a positive workplace culture. In addition, user reviews or positive feedback posted on company timelines can uplift your staff by showing the impact of their work. Finally, integrating social media expands your digital footprint and makes your team feel more connected.
8. Calendars/Schedules – Looking Ahead
You likely host dozens of meetings, conferences, and other events every week, despite the many deadlines you have to meet. This can result in a hectic working environment. Therefore, integrating calendars and schedules into your layouts will help your staff stay updated on important dates and events. This can help prioritize certain projects or encourage people to work ahead on deadlines. The result is an improvement in planning and performance across the board.
9. Safety & Training – Staying Sharp
Corporate communication screens are a great way to quickly post safety guidelines and reminders. Employees can also use these to hold each other accountable, creating a workplace that values safety and cooperation. In addition, displaying safety information demonstrates genuine concern and interest in the well-being of your staff, which strengthens their attachment to your company and motivates them to continue working efficiently.
10. Values & History – Celebrating your Legacy
Sometimes, people need a reminder of what they are working for. Including designs reiterating your core values motivates staff to live up to the standards set by the company. Doing so can give employees a sense of focus and clarity, as they can refer to these values if they need guidance. In addition, these tactics can improve unity amongst your company as it contributes to a shared sense of working together. Similar results can be achieved by presenting customer reviews or client feedback on your displays. Positive studies show your employees that their work matters and encourage continued excellence.

5 Benefits of Enterprise Corporate
Digital Signage Solutions
WHY YOU NEED TO USE IT
Organizations of all sizes are beginning to leverage the many benefits of corporate digital signage solutions to help better connect with employees and clients. However, regardless of the size of your organization, there are a whole host of ways your organization can benefit from corporate digital signage.
Below are just a few of the many benefits your organization can take advantage of by adding digital signage:
1. Showcase employee achievements
One key aspect of building up your company's culture is making your employees feel appreciated. Highlight employee achievements so that everyone within your company can see what can happen when an employee goes above and beyond in their job role. This can help an employee feel valued and encourage other employees to put in the extra effort because they know they'll eventually be recognized.
2. Integrate essential KPI information
Another way to motivate employees is by constantly displaying your KPIs to ensure everyone keeps "their eye on the prize." By keeping your company's key performance indicators front and center, you'll be surprised at how much more effective your team will be when it comes to reaching those goals.
3. Add on Desktop Screensaver
Not only can our software be used to power corporate digital signs throughout your facility, but you can also utilize our add-on desktop screensaver to give your employees an interactive view that is interactive and can be updated in real-time via our cloud-based interface.
4. Deliver company announcements
If you're like most companies, you may email to announce a significant company initiative only to find out later that most of your employees never read the email. This is due to inbox overload, as the average employee receives massive numbers of emails each day. Post these key announcements so that whenever an employee walks by a particular area, they'll look up and be reminded of any critical information you're trying to convey.
5. Post-company events
Connect your social media content with your corporate digital signage so that it's always front and center whenever one of your employees comes in contact with one of your devices.
How to use corporate communications digital signage software
When using digital signage software for corporate communications, you can customize the system to meet your current needs, from daily information for employees to special announcements to in-house training. In addition, you can instantly provide information to your audience with the content you provide and manage.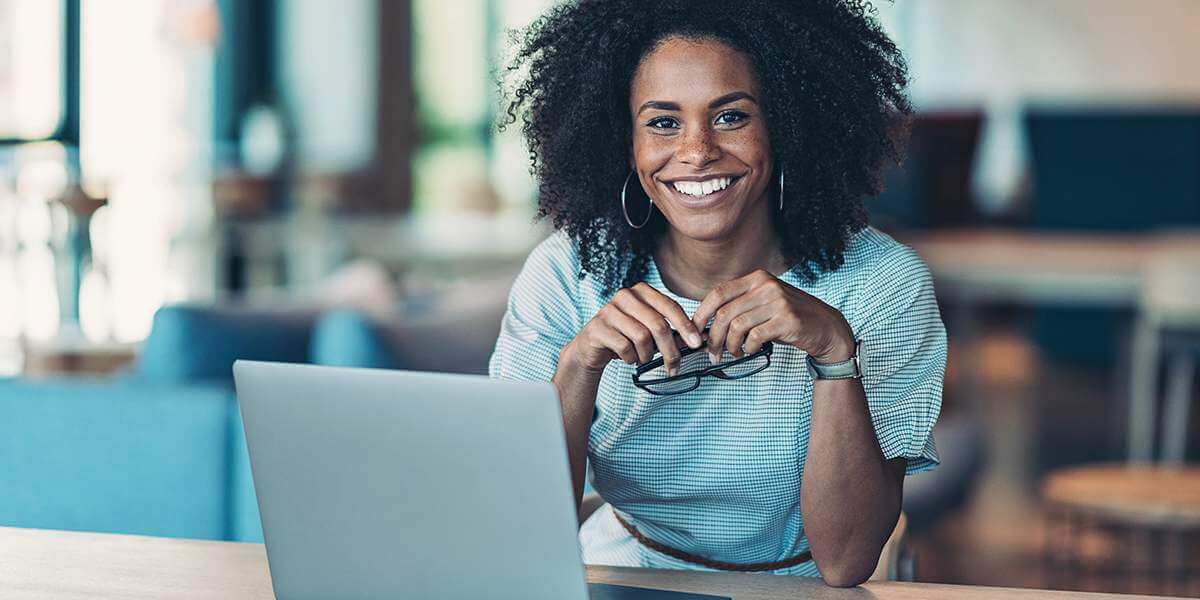 Digital Signage solutions
Our team is ready to deliver easy-to-use digital signage solutions to your business. With dedicated support teams and powerful design tools, anyone from any skill level can design professional-looking designs in minutes!