HOW OUR CLOUD-BASED SIGNAGE SOFTWARE WORKS
REACH offers a user-friendly, easy-to-use, cloud-based content management software. With the proper equipment in place and your team of REACH experts ready to help, you'll find that publishing content to your digital signage can be done in just a few clicks.

PUBLISH CONTENT IN 4 EASY STEPS

STEP 1
Customize Your Design
Included in REACH's services, our design team will create and brand your layout design for each display. Take a minute to pick from our library of apps, customize the look, and integrate your content sources.

STEP 2
Create Your Own Content
Our cloud-based signage software allows users to easily upload and/or create additional content of their own from anywhere with real-time publishing to instantly display on the screens desired.

STEP 3
Connect the Player
Connect the digital signage player to a wired or wireless internet connection and display the content via HDMI. Each screen must have power and an HDMI input available to connect to the player so you can publish your content.

STEP 4
Display Content
The player will start displaying the layout assigned in seconds. Scheduled content won't miss a beat, either. You can continue to remotely create, edit, and publish content and apps through the REACH software. Updates from the CMS to the players will instantly download to the player.
WHAT TO EXPECT WITH OUR DIGITAL SIGNAGE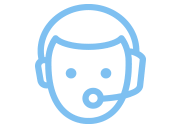 CUSTOMER SUCCESS IS OUR #1 PRIORITY
With unlimited and ongoing training and technical support, our install, support, and account management teams are here to help ensure your digital signage is an ongoing success. From implementation to future growth, a dedicated REACH team member is with you every step of the way. We continue to evolve our software with new technologies to meet our partners' functionality requests.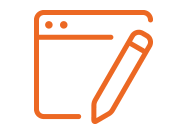 USER-FRIENDLY FOR ALL SKILL SETS
One reason partners choose our content management system platform is the ease of use for individuals with basic computer skills. We also offer more robust and hands-on capabilities for the more sophisticated users. REACH includes an unlimited number of user accounts and makes it easy to create multi-level permissions for each role.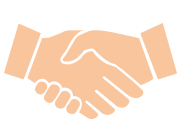 LAYOUT AND DESIGN SERVICES INCLUDED
The REACH creative team is prepared to help you during the entire design process. This includes receiving customized template designs to fit your branding needs. Clients can easily create their designs with unlimited access to our extensive app library.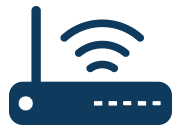 HARDWARE FLEXIBILITY
REACH is hardware-agnostic, meaning our software can run on multiple types of devices. REACH offers all the required hardware (screens and players) at cost. For your convenience, pre-configured media players are delivered to our clients for a simple plug-and-play solution. Existing media players and equipment can easily be repurposed to run our software.
REQUEST A DEMO
REACH Media Network is ready to solve your digital signage software needs. Fill out the form below, and someone from our team will contact you shortly. The demo setup is simple and easy. Let's start our partnership today.
REQUEST A DEMO TODAY!
Please complete the form below and we will be in touch shortly. If you need immediate assistance, please call 952.255.6296 (M-F, 7 AM – 6 PM CST).