Church Digital Signage Solutions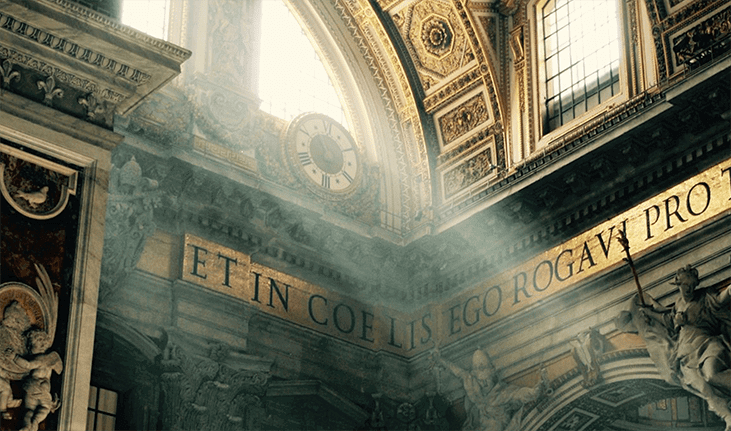 The look of churches over the last few decades has drastically changed. There are still traditional churches out there, however a recent boom of contemporary churches has occurred. Churches meet almost anywhere these days including school gyms and office buildings. At the same time, many churches have begun to go away from the use of hymnals and bulletins, and transitioned to digital signage for all types of notifications. If your church is behind the curve with technology, it is time to break into the 21st century! Team up with REACH Media Network today for all of your digital signage needs.
Ways Digital Signage Can Help
We know that some individuals in your congregation may not like change, but rest assured that the majority will. Just think about how much paper has been used annually. From direct mail, to posters and bulletins, churches keep the paper companies in business! In addition to cutting costs on paper consumption, our digital signage can help in the following ways:
Post Serving Opportunities

– People in your congregation have a passion for volunteering, but at times they may not even know of a need for help. Our digital signage software can serve as a great way to promote volunteer or service opportunities. Posting these in one place is sure to increase the number of volunteers you see regularly.

Map

– Making sure that first time visitors feel comfortable is a high priority for churches. Due to the size of many churches, it is very easy to get lost trying to get to the restroom or find an area to obtain more information about your church. Utilize our digital media solutions to provide maps of the church to assist those that may not be familiar with the facility.

Calendar and Events

– We all know how many events happen at churches on a weekly basis. It can be difficult notifying the congregation of all the upcoming events. Through our digital signage, you can post upcoming events for the congregation to review.

Worship Songs

– As some churches begin to move away from the use of hymnals, many are taking advantage of digital signage to post the lyrics of worship songs throughout the service.
Put your trust in REACH Media Network today for all of your digital signage needs. Now is the time to take the next step in connecting with your congregation on a new level. Give us a call today at (952) 944-7727 ext. 208 to learn more about our church digital signage solutions!