Win a Free Digital Signage Makeover with REACH!
Win a Free Digital Signage Makeover with REACH!
Extreme Makeover: Signage Edition
REACH is kicking off the year by celebrating its customers! Share a pic of your current signage with #REACHDigitalMakeover for a chance to win a free, personalized digital signage makeover with our design team, a new media player, as well as a $100 Amazon Gift Card and $50 Starbucks card to celebrate with your team! The contest will run from Feb. 1 — 28 and a live drawing of the winner will be held on Facebook Live on March 2. Looking to try digital signage out yourself? Click here to get started!
The Rules
As described above, the rules for this competition are pretty simple! All you have to do is snap a picture of your digital signage display in your facility. Then, follow us on social media and share it with us with #REACHDigitalMakeover in the caption. We will accept submissions through the entire month of February. Clients can submit a post to each social platform. The winner will be able to work with our design team to choose from 3 personalized templates! Post your submissions to the following platforms: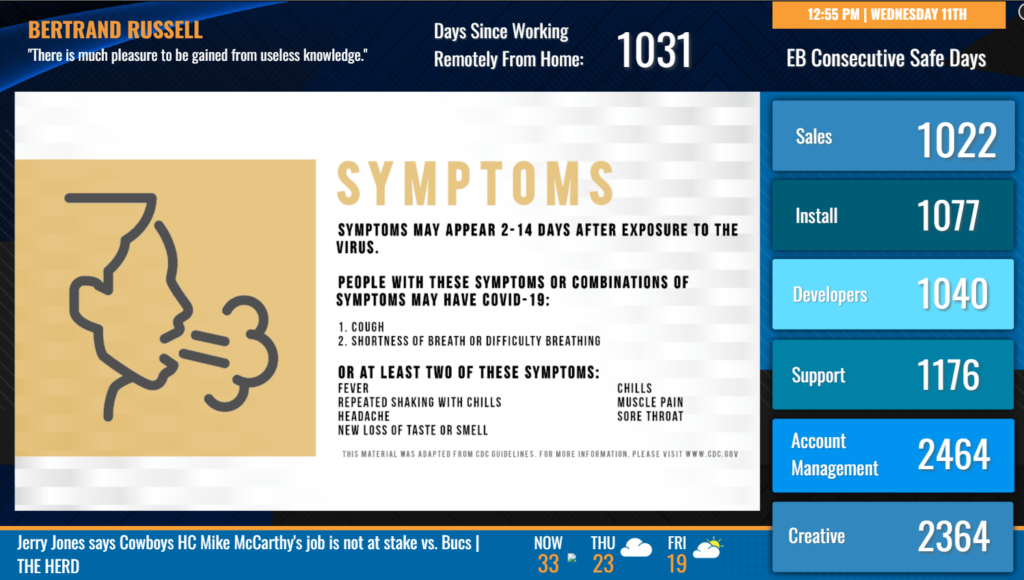 We look forward to seeing your designs!
About REACH
REACH acts as both a hardware and software provider for digital signage. When you partner with REACH, you join a network of industry professionals committed to your success. A strong belief in evolving technologies runs throughout the company, resulting in robust digital solutions. To begin your digital signage journey, click the button below to request a free demo from REACH today!