School Locations for Digital Signage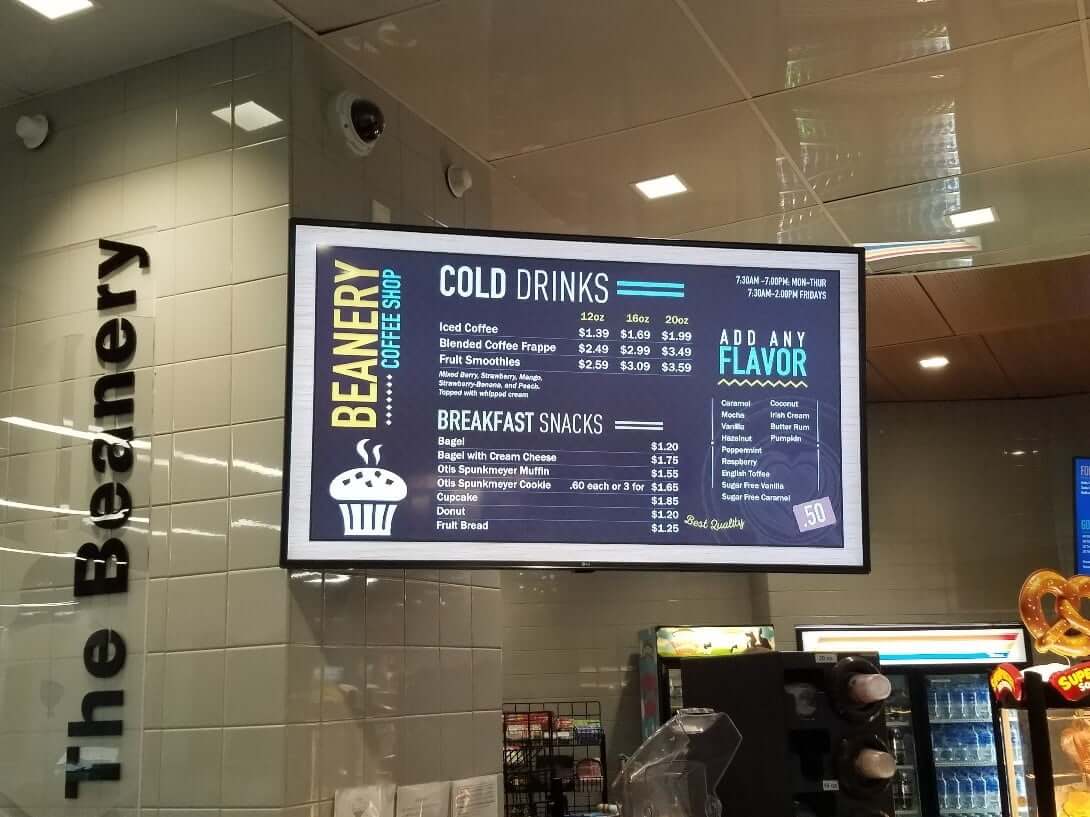 Are you looking to add digital signage for schools to various locations around your school? If so, you likely are already aware of the many benefits of using digital signage software from a provider like REACH Media Network. Below we'll highlight some of the most popular locations where our customers in the education industry often place their digital signs.
Top School Locations for Digital Signage
Below are just a few of the common campus locations where we continue to see our digital signage software used over and over again.
Menu Boards with Moving Backgrounds – Any areas where food is served tend to attract students and faculty. Whether you're at a K-12 school or a large university, cafeterias are perfect for digital signage. Easily showcase interactive menus with moving backgrounds to add additional visual appeal. Easily change menus from our cloud based digital signage software.
Interactive Trophy Cases & Hall of Fame – Do you have an area where you showcase trophies of past accomplishments? Why not take this up a notch with digital signage. Easily showcase interactive trophy cases with changing images and even feature a "Hall of Fame" of sorts to help showcase some of your school's best athletes both past and present.
Entrances and Exits – Display key information such as welcome messages, staff directories, transportation schedules and building maps at entrances and exits to ensure visitors and new students aren't overwhelmed.
Common Areas – Hallways and common areas make great spots for digital signage. Some common uses include basic weather information, signups for various activities, social media content and safety reminders.
Computer Labs – Add some organization to a computer lab with digital signage. Easily display available workstations as well as queue information to give students an idea of how long it will take before a computer is available.
Classrooms – Digital signage makes a great teaching aid inside the classroom. Use these devices as a learning aid to reinforce topics being taught as well as to showcase key deadlines and announcements.
Theater – Thanks to digital signage software from REACH, schools can install devices outside of the school theater to offer information on upcoming performances as well as rehearsal and audition schedules. Easily showcase high quality images and video content to give potential audience members a sense of the type of live performance they can expect.
Ready to Leverage the Power of Digital Signage at Your School?
If you're interested in learning more about the versatility of digital signage for schools, feel free to contact REACH Media Network today by phone at 952-255-6296 or via email at info@reachmedianetwork.com. We'll be happy to discuss the many locations that are possible when you partner with our company to provide cloud based digital signage software.