REACH's Integrations, Apps, & Extensions Streamline Data Entry
REACH's Digital Signage Apps and extensions reduce data entry time.
With its many available integrations, REACH makes it easier to enter data. In addition, REACH's software has evolved to the point where it can now integrate with various systems and other applications.
Digital layouts can utilize user-imported data sets, saving time and effort. Then, the integration can be seen simultaneously on various displays. In addition, the "Style" menu item within the program allows CSS customization for each data collection. This will enable users to personalize the \slook of their tables.
The program represents REACH's dedication to allowing users to adapt their signs to their communication standards. By enabling customers to use pre-built assets, data entry can be streamlined by implementing more integrations and becoming compatible with more gear. EVP of Sales and Marketing Kiersten Gibson says, "It runs parallel to our objective to make all our software hardware neutral." In addition, making our digital signage software as adaptable as possible facilitates a more accessible entry into our system. The artistic staff at REACH may also produce bespoke pieces at the request of users. Being well-versed with REACH's software, they can create beautiful designs consistent with your brand's standards.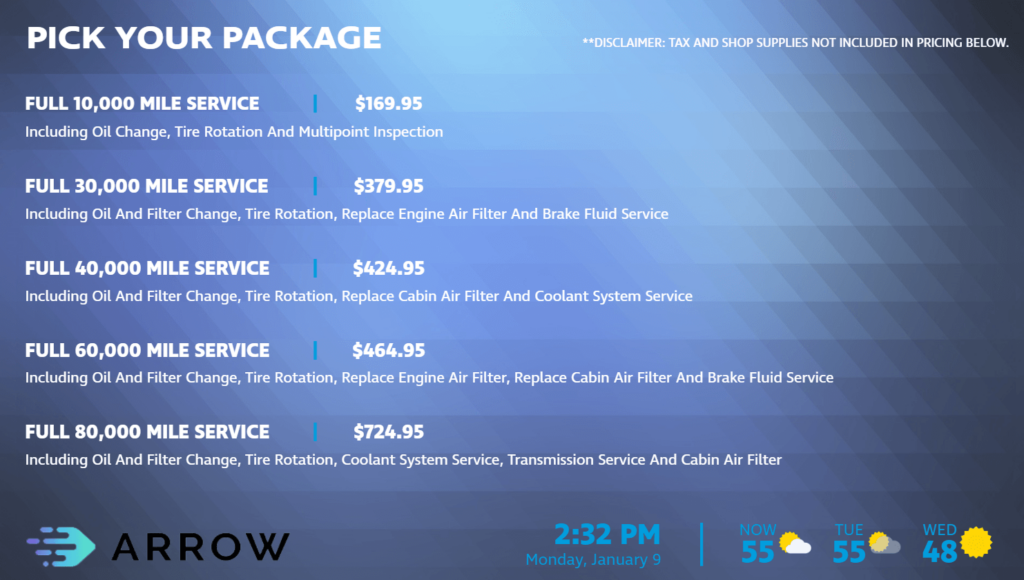 About REACH
With its headquarters in Eden Prairie, Minnesota, REACH Media Network is a frontrunner among digital signage software and solution providers. For over 15 years, REACH has been driven by its team's dedication to client satisfaction and the development of cutting-edge technologies. Building lasting relationships with our customers is important to us. Therefore we work hard to ensure they always have access to the most advanced digital signage software.
Our roots may be traced back to the ice rink scene in Minnesota when in 2005, Darren Wercinski and Marc Kline founded Reach Sports Marketing Group. In response to skyrocketing demand for digital signage services, REACH has rapidly expanded into various settings, from boardrooms and classrooms to factories and campus cafes. As a result, our clientele of 5,000+ continues to grow, and we now manage over 30,000 digital signage displays globally.