Pathfinder Attractions Streamlines Communication With Digital Signage
Pathfinder Attractions Improves Communication Efforts With Digital Signage
Pathfinder Attractions details how important a strong relationship is when selecting a digital signage provider.
Background
Pathfinder Attractions is a group that sells advertising space in high-traffic areas such as retail venues and fitness clubs. Serving multiple businesses across the country, Pathfinder Attractions prides itself on being able to offer affordable advertising for any business.
However, before employing digital signage in their communication strategy, Pathfinder Attractions was struggling to update their signage on the fly. Using scrolling blinds, Pathfinder would only be able to display 3 ads for 10 seconds at a time. If an advertisement needed to be updated, they would physically go to the store to change their signage. Needing a more streamlined communication method, Pathfinder Attractions began searching for an alternative route. Looking to try it out for yourself? Click here to sign up.
The Challenge
The first issue Pathfinder aimed to resolve was coming up with a centralized platform that would allow them to update their advertisements in real-time. Additionally, they needed better hardware to run digital advertisements, as the thumb drives they originally used would constantly crash. With all of this in mind, it became evident to the Pathfinder team that integrating digital signage software with their displays would be the best course of action. However, they were initially met with poor customer service from other outlets. That all changed once they found REACH.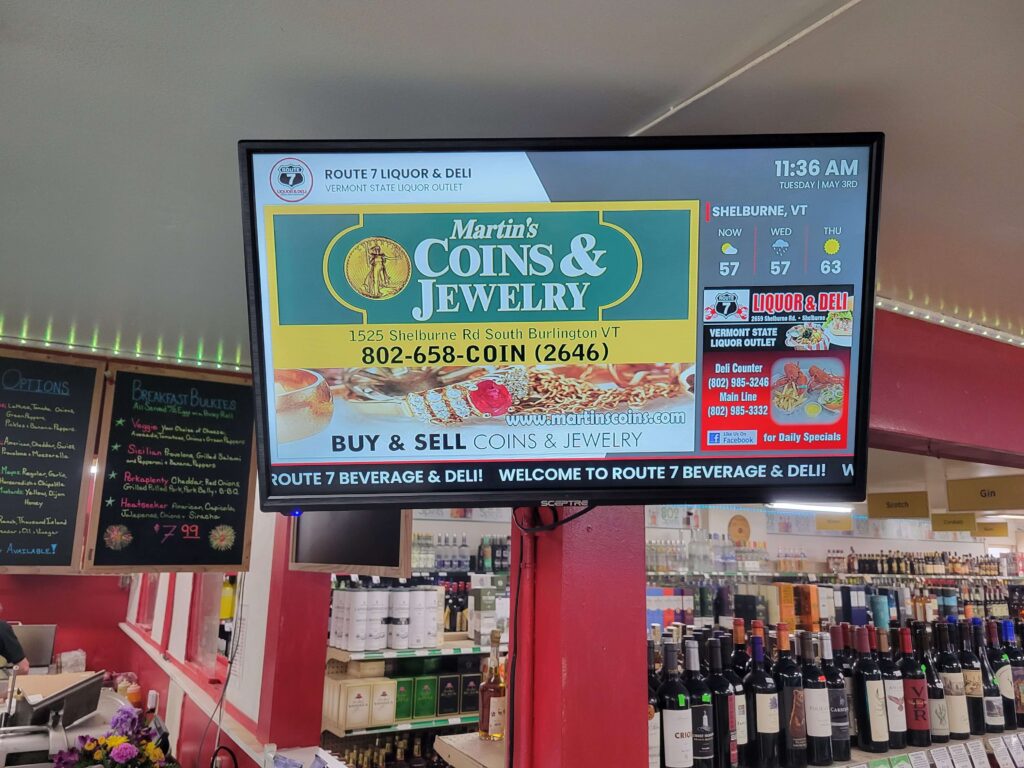 The Solution
Pathfinder solutions noticed an immediate difference when contacting REACH. Not only did REACH's cloud-based management software meet all of their needs, but they also appreciated REACH's commitment to their success. The install and sales team were dedicated to listening to each of Pathfinder's requests and presented multiple solutions that fit their digital communication objectives. Once Pathfinder Attractions partnered with REACH, representatives would routinely reach out to ensure screens were running properly and the software met their expectations. Pathfinder also made the transition from Fire Stick thumb drives to more advanced Azulle players, which has increased their stability.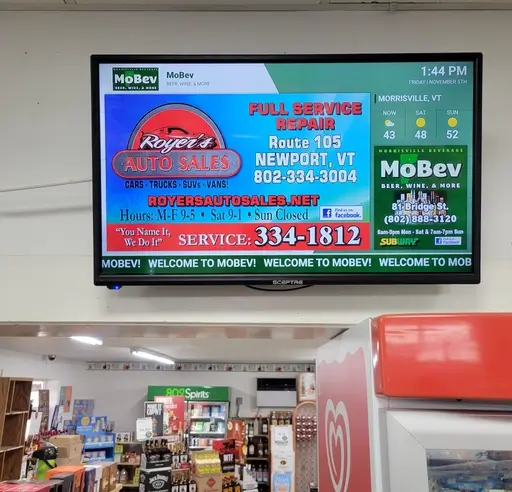 The Results
Partnering with REACH has resulted in a streamlined communication flow for Pathfinder Attractions and their advertising partners. Rather than being forced to hop on a call to get signage changed, Pathfinder is able to update its displays from any location in real-time. This in turn keeps information consistent for their audience, decreasing any confusion that may crop up otherwise. Additionally, Pathfinder is able to flesh out its layouts with supplemental apps such as news, weather, and RSS feeds. This gives Pathfinder Attractions complete control over their displays and allows them to deliver a degree of utility to their viewers.
Testimonial
So far, [REACH] has not only met, but exceeded our expectations
-Dale Whitney, Business Owner of Pathfinder Attractions
About REACH
REACH acts as both a hardware and software provider for digital signage. When you partner with REACH, you join a network of industry professionals committed to your success. A strong belief in evolving technologies runs throughout the company, resulting in robust digital solutions. To begin your digital signage journey, click the button below to request a free demo from REACH today!