Getting Your Digital Media Player Online
Connect a Player to REACH
You have your designs in place, your strategy has been well researched,
and your hardware just arrived in the mail. The only thing left now is to
ensure your players can get online so your signage is displayed properly.
There are different ways to achieve this step depending on the hardware
you are using. That is why we put together this guide detailing how to get
our most popular hardware options synched to your internet and CMS
profile!
Reconfiguring an Existing PC
If you plan on using your own hardware or an existing PC for your
signage, follow these steps for proper setup.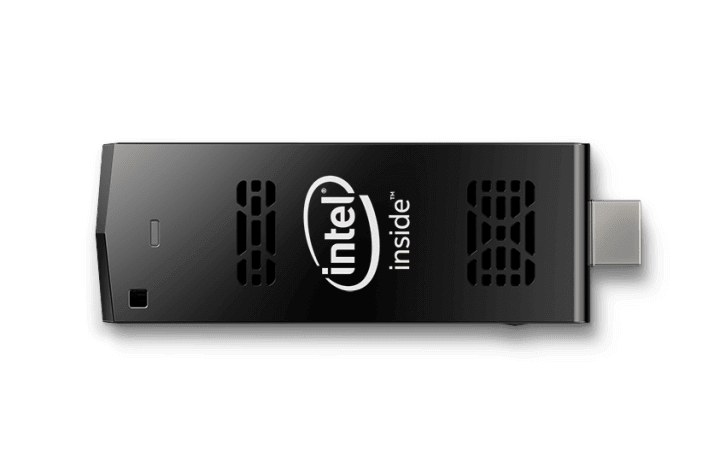 Download Google Chrome and set that as your default browser
for the PC dedicated for digital signage.
This link brings you to our webpage with a "Download Now"
option to put our software on your PC. Please Download and
run https://cdn-
data.reachcm.com/_rds/packages/REACH.Installer.exe
Your PC should restart. You'll see a white screen with
autoconfiguration numbers. These numbers allow us to register
your PC with the digital signage. Use the template below to plug
in ID #1.
REACH://(ID 1)
Example: REACH://12345678910
Please contact REACH Support if problems or questions arise
during this process. Support: 952-944-7727
Connecting a REACH Device
If you purchased your hardware directly from REACH, follow these steps
to get your player set up.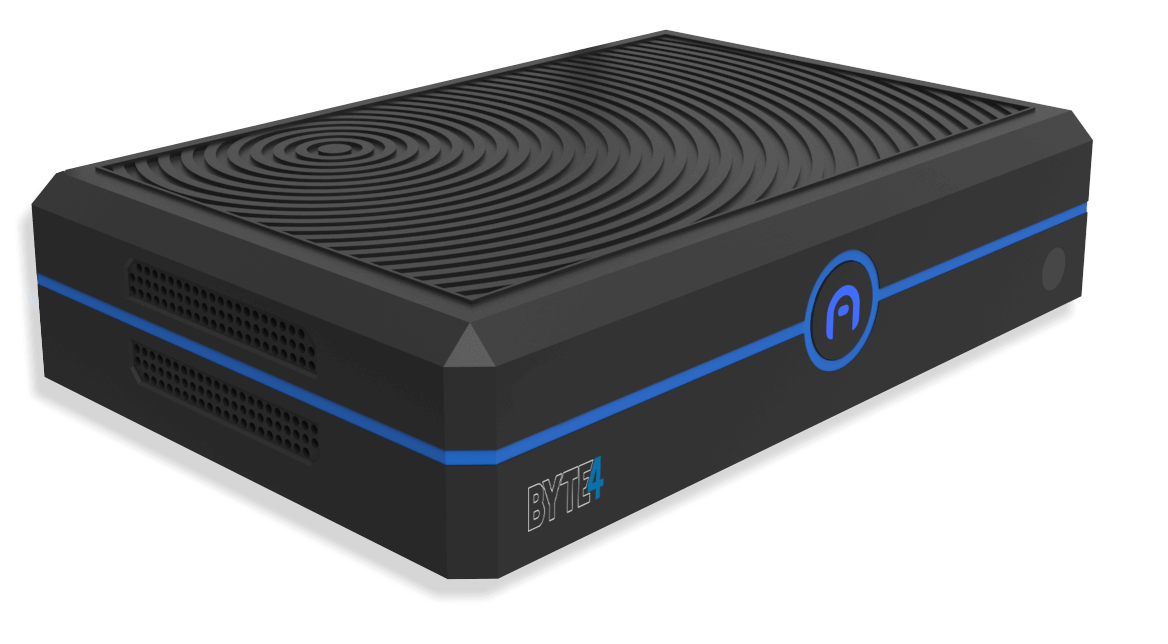 Connect the PC to the designated TV screen via HDMI cable (TV
input should be HDMI 1, 2 or 3)
Plug the power cord that was included in your box into an outlet
and make sure the PC is powered on.
Connect the PC to Internet via Ethernet Cable or Wi-Fi. If
connecting via Wi-Fi see letters a-c
a. The remote keyboard that came with your system has a USB
chip in the top right-hand corner that should be taken out
and inserted into the PC. If you did not order a remote
keyboard, please use an existing one or a wired keyboard by
connecting the USB to the player.
b. The keyboard command CTRL + ALT + Q exits the digital
signage software and brings you to the computer's desktop.
the software is designed to keep running – so you may need to hit CTRL + ALT + Q more than once
Connect to the Wi-Fi as you would any other computer
If you see a "Register Network" message, please check your internet
connection again.
If you see a "No Connection to TeamViewer" message, hit "Cancel" and
check your internet connection again.
If you have any questions or trouble during this process, please call
Support at 952-944-7727
Fire TV Stick Configuration
If you still have not set up your Fire TV device and this is your first time,
please see this link for reference:
https://www.amazon.com/gp/help/customer/display.html?nodeId=G7HTKNXBW4G
PXSH6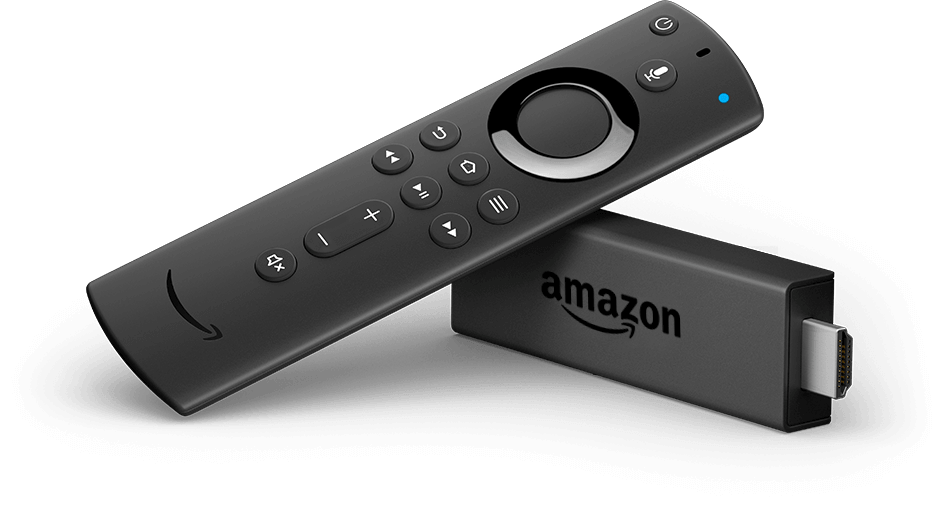 Open the Amazon App store on your Firestick TV. Download the
Reach App onto your Firestick.
This will bring up a set up page. On this page there will be an ID
number (bottom right of the screen, in a box) This number
needs to go into the autoconfiguration field in the players tab of
CMS.
Your Install Coordinator or the Support Team can enter this in
for you. Please give us a call here at Reach and we can get this
taken care of!
BrightSign PC Configuration
BrightSign players are state-of-the-art players that can fully utilize the
power of REACH's online software. The setup for these is a little more
involved, so please reference the steps below to complete the process.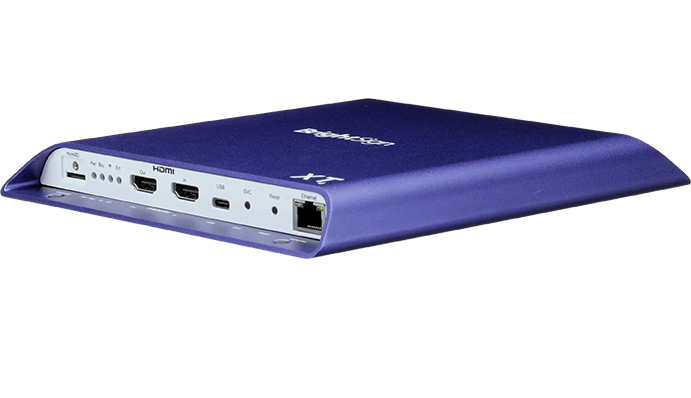 Plug your SD Card into your computer.
Go to https://bitbucket.org/snippets/reachmedianetwork/7egBRz,
download the latest firmware for your model
Open the firmware folder when downloaded, copy all files from that
folder to SD Card. If connecting via Ethernet AND DHCP, skip to
Step 7. If connecting via Wi-Fi and/or Static IP, see below.
Go to Brightsign.biz and click downloads in the upper right hand
corner
Find your model and download the BrightSign Author.
Launch BrightSign Author and click "Tools" in the left hand menu
corner, click Set up Brightsign Unit.
a. Check "Enable Wireless" (Wi-Fi)
i. Put in SSID and Security Key(Password)
ii. Change Time zone if needed
b. If using Static IP, see below.
i. Click on wired and on the right, check the bubble Use
the following IP address.
ii. Plug in IP, Subnet mask, Default gateway, and DNS.
iii. Click OK and then click Create Setup Files at
the bottom. Make sure they are being saved to the SD
card.
iv. Plug in your BrightSign unit without the card in
so you get the logo, IP and Mac address.
v. Put the card in and it will quickly go to a screen
that say Standalone unit complete, you can remove
the card.
vi. Take the SD card out and reboot the
BrightSign unit. Once it loads up you should see it has
the new Static IP.
vii. Skip Steps 8-9 below if Static IP
Take SD Card out of computer and plug SD into BrightSign.
Wait for a white BrightSign screen
Take the SD Card out of BrightSign and put back into the computer.
Unplug Brightsign to power off and plug in again.
Clear the SD card (Delete all files)
Put the Autorun.brs file on the SD Card
Take SD Card out of computer and put back into the BrightSign
Unit.
Wait for White REACH Screen to show up. Copy/Write down the
last 4 digits of ID
Put the last 4 digits into the Autoconfig area in player properties in
CMS (build.reachcm.com). If it doesn't pop up as a result, try
putting whole ID number in. If you don't have access to CMS yet,
email/tell me the ID number and I can do this for you.
Explore even more hardware options and learn more about your players by visiting our "Players" page here.