FACEBOOK Digital Signage App
DIGITAL APPS
FACEBOOK
By syncing your Facebook account with REACH, share any event, photo, or post from your timeline! Boost engagement with your audience by encouraging them to post to your company hashtags, share their experience, and give feedback on your business. Maintaining communication in the digital realm will help viewers feel a deeper connection to your brand.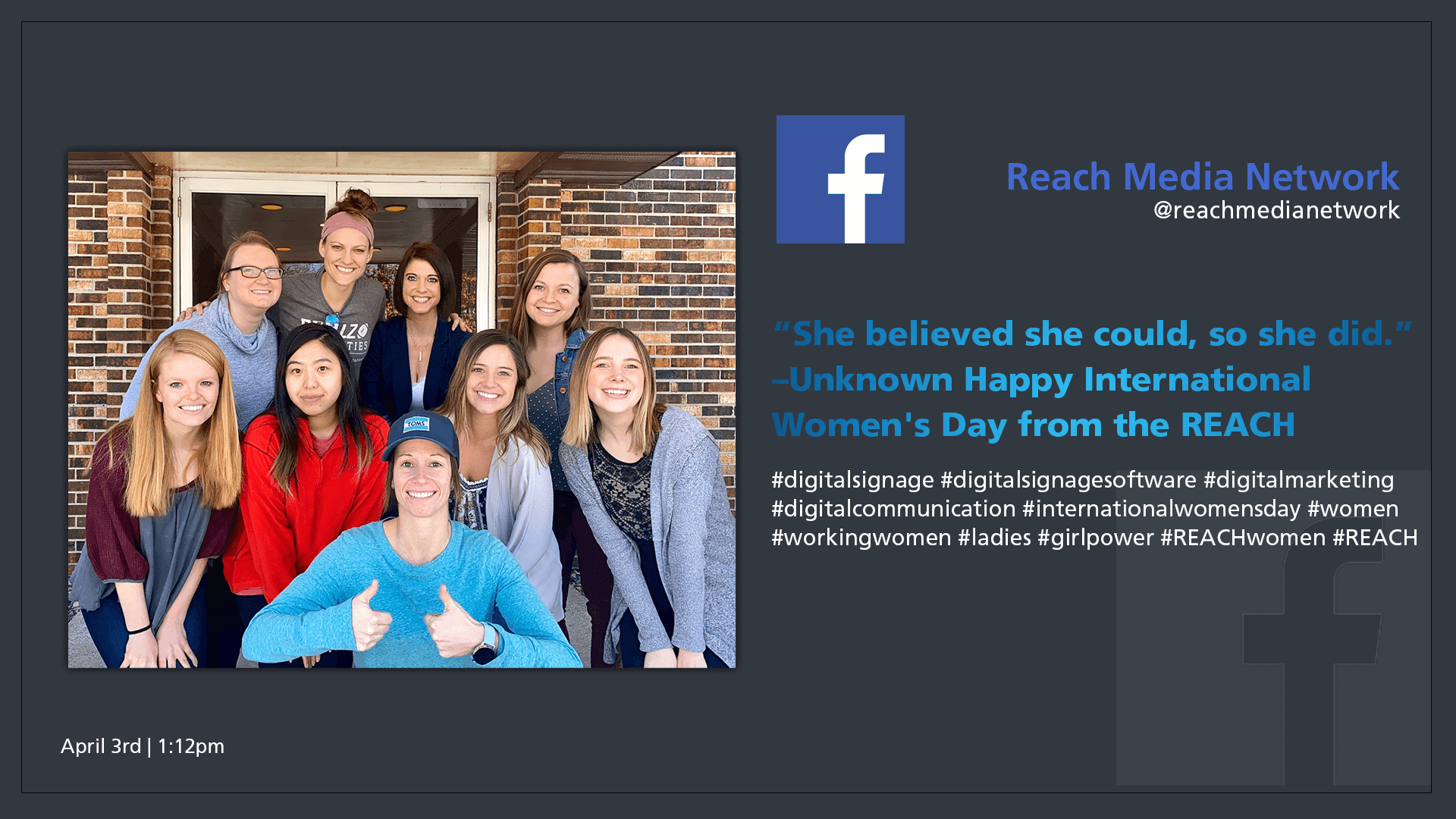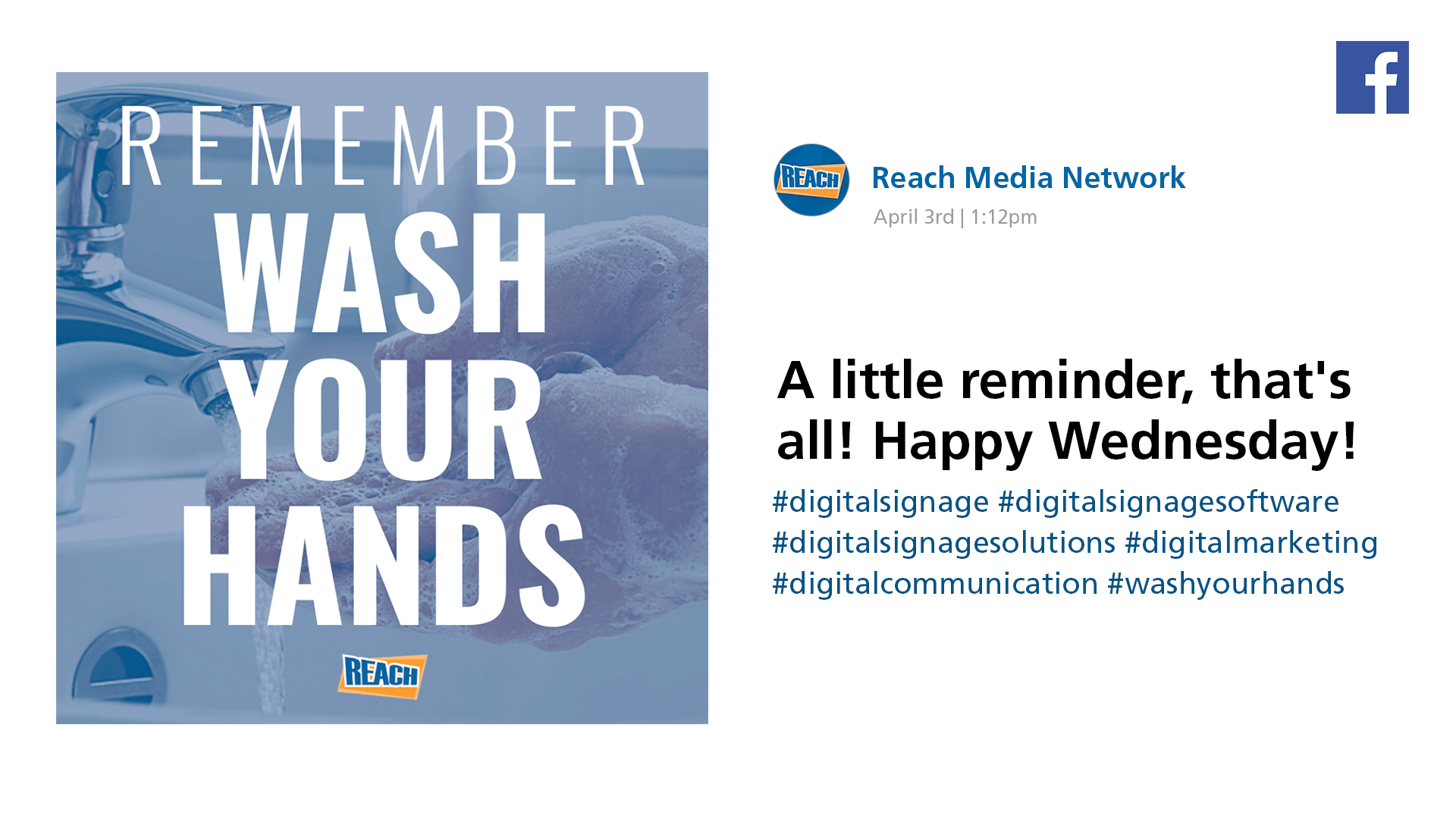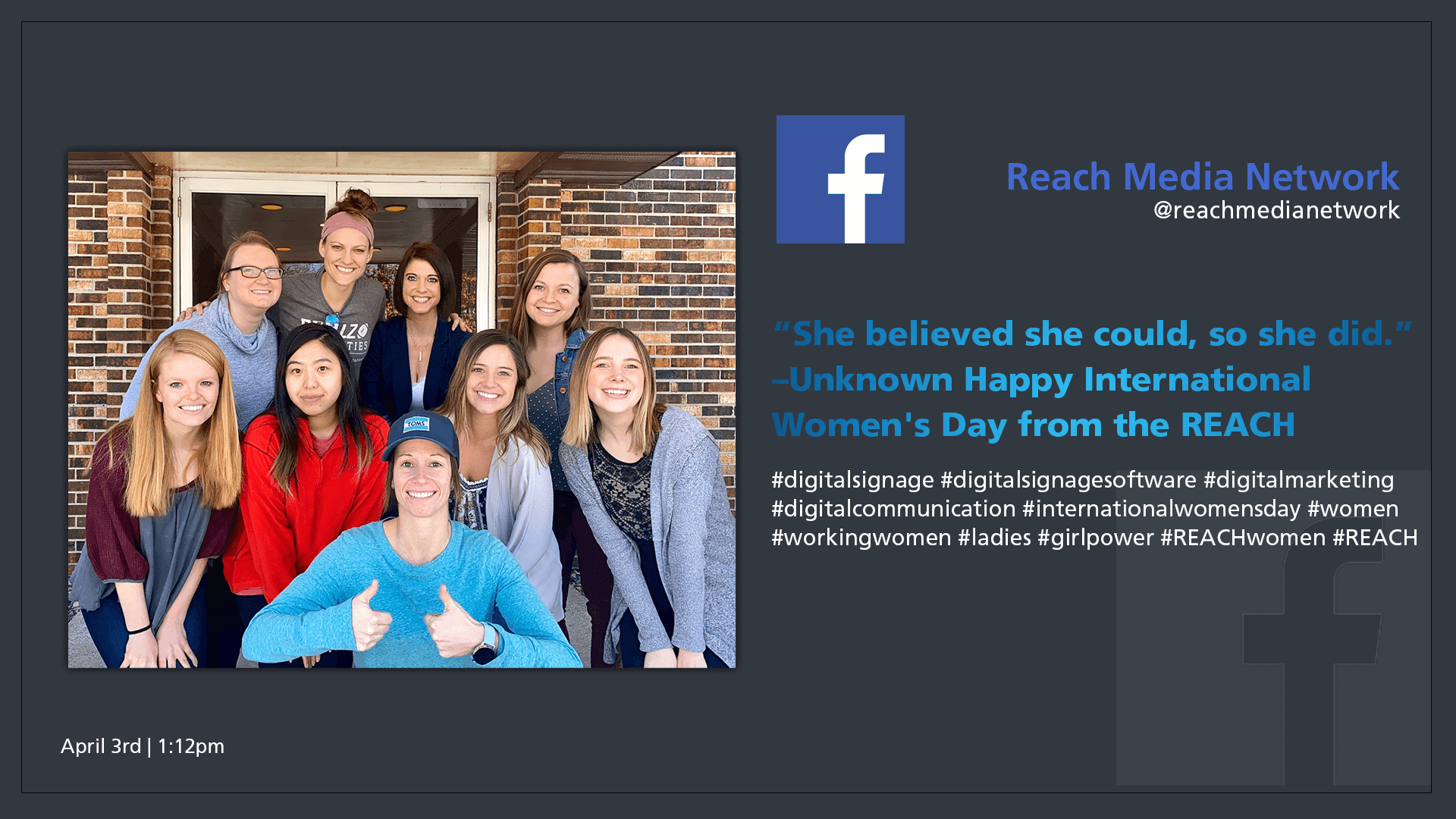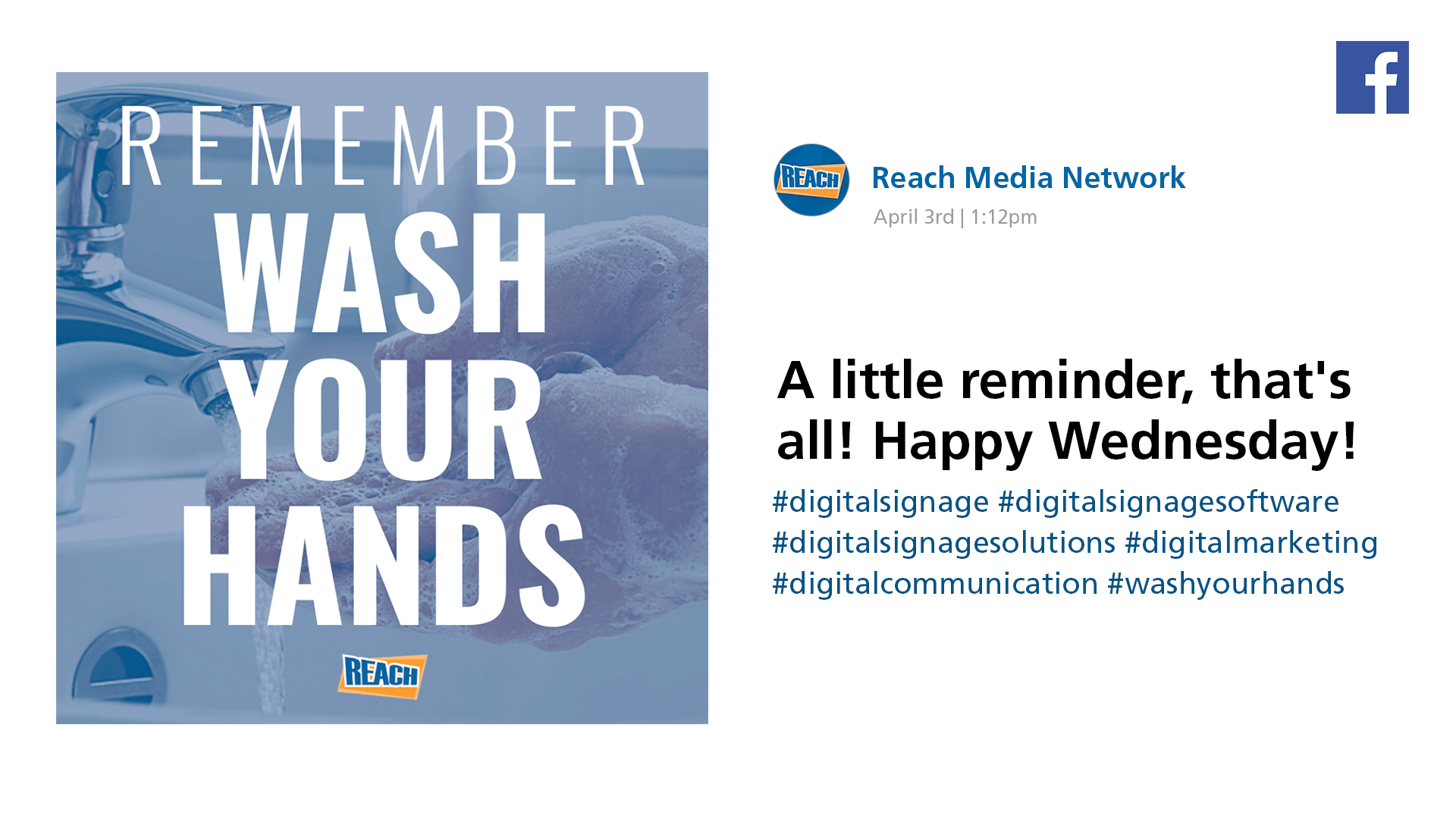 FACEBOOK
FEATURES AND BENEFITS
With REACH, you can diversify your signage with a variety of engaging applications! Choose from over 40 apps to implement in your designs to flesh out your content in exciting ways.