Enjoy April with Spring-Themed Digital Signage Content
Do Some Spring Cleaning
A new month means a new set of featured stock photos and exciting holidays that can serve as inspiration for your digital signage content! Spring is officially here, and it's time to make sure your digital signage reflects that. Having content leftover from winter or earlier holidays can leave your audience feeling cold. That is why having a new set of content ready will encourage viewers to return to see what's new. If you're struggling to come up with new ideas, worry not! We have looked at all the upcoming holidays and celebrations and have come up with a variety of ideas to get your creative juices flowing.
Month-Long Celebrations
Autism Awareness Month
This month celebrates those with autism and is centered around raising awareness on the topic. Any industry can display signage educating viewers on the symptoms of autism and dispelling certain negative stereotypes. Depending on their comfort level, highlighting workers with autism gives them a chance to tell their own stories and shows you value employees of all backgrounds. Showing care and attention to the autism community is a great way to build some goodwill while still serving your community.
National Volunteer Month
April is also a month that encourages people to do some good in their community. During National Volunteer Month, you can advertise volunteering opportunities in your area through digital signage! Additionally, creating your own volunteer opportunities through fundraisers and other initiatives is a great way to get audiences to interact with your brand. Associating positive memories and emotions with your company is a sure-fire way to ensure future business. Nothing makes people feel better than helping others, and drawing attention to all the good your business does can help boost revenue.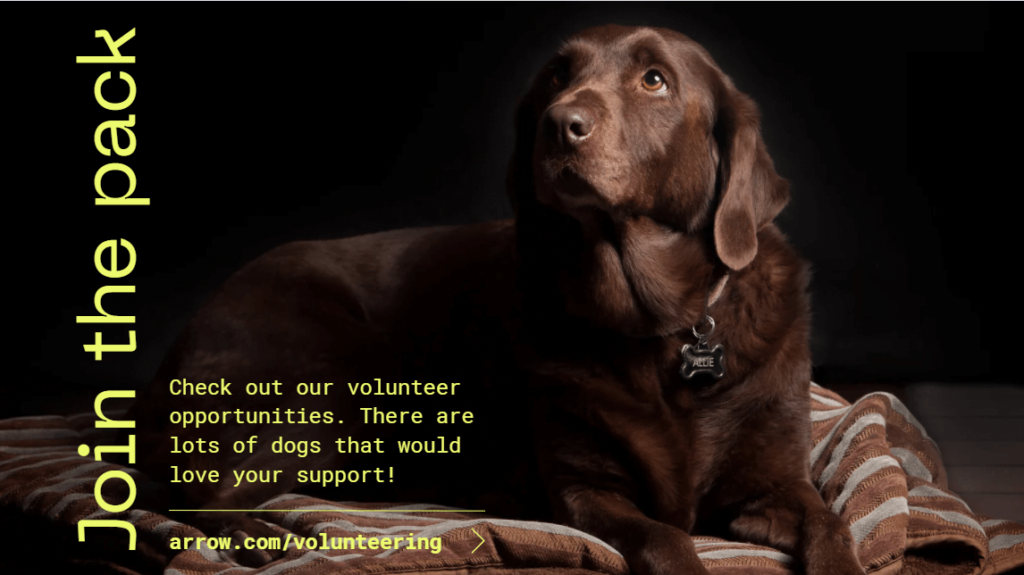 Distracted Driving Awareness Month
It is never a bad time for safe driving. April serves as Distracted Driving Awareness Month, focusing on highlighting the dangers of distracted driving. Displaying educational content that shows examples of distracted driving can help people realize dangerous habits they may not even know about! Dynamic signage tools like video can be utilized to demonstrate proper safety techniques. Showing an interest in your clients' safety establishes your company as a trustworthy organization.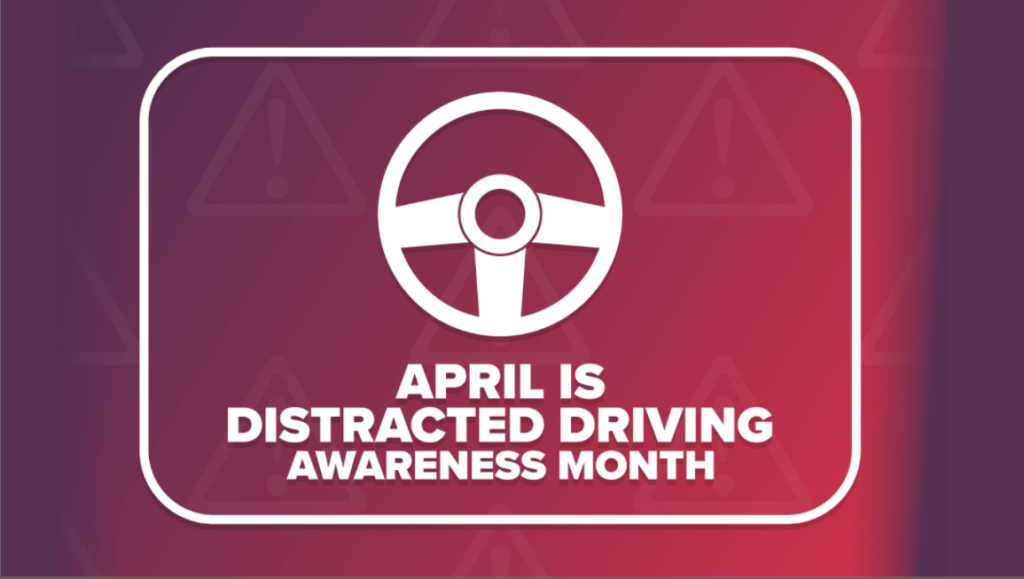 Stress Awareness Month
Stress is a natural part of life, but we could all use help managing it from time to time. That is why making a part of April Stress Awareness Month can be a valuable source of content. Posting stress management tips to internal screens can boost morale and productivity around the office. Including fun, light-hearted pieces of content can help people destress during the day as well. This can include live TV, fun facts, inspirational quotes, or even interactive quizzes. Investing in the mental well-being of your viewers can result in more efficient workflows and happier customers.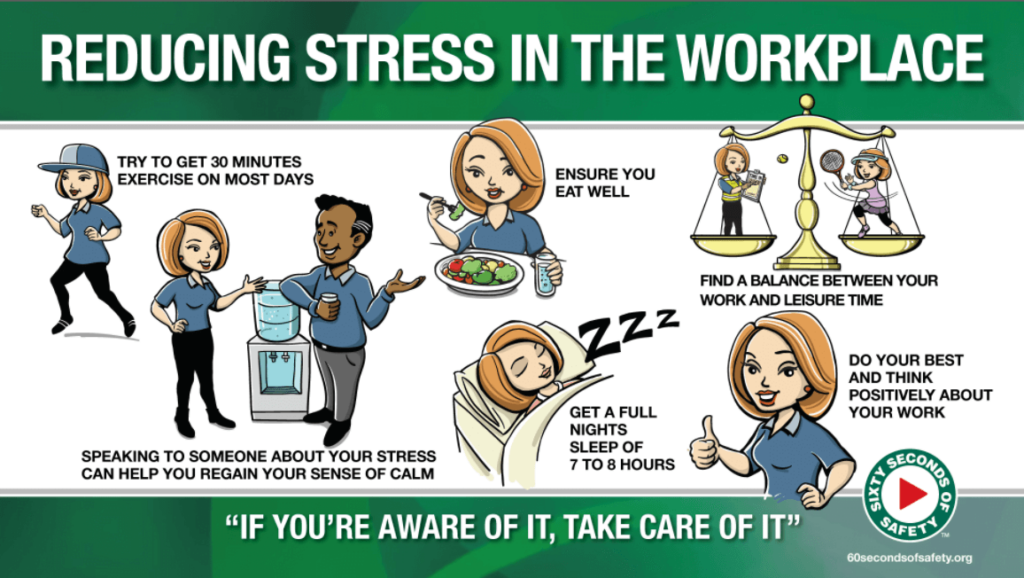 4/1 – April Fools
For the first day of April, you do not need to post any type of digital signage at all…
APRIL FOOLS! Any day is a great day for digital signage, and April Fools day is a great opportunity to have some fun with your displays! Posting funny jokes, memes, humorous videos, and other light-hearted content can motivate your staff and entertain visitors. It can also serve as a good ice-breaker, making clients more comfortable and thus more likely to complete a purchase. April Fools is a good excuse to get creative with your digital signage, so do not be afraid to think outside the box!
4/2 – World Autism Awareness Day
As stated above, the entire month of April celebrates autism awareness, and April 2 is the dedicated day for it. Again, posting educational materials, employee testimonies, and dispelling negative stereotypes or myths are all great ways to raise awareness. Part of creating content is being mindful when entering new communities. If you or any staff do not have prior knowledge of a sensitive subject, you must approach it with some tact. It is important to post accurate, inoffensive content for autism awareness, so be sure to do your research or contact an expert!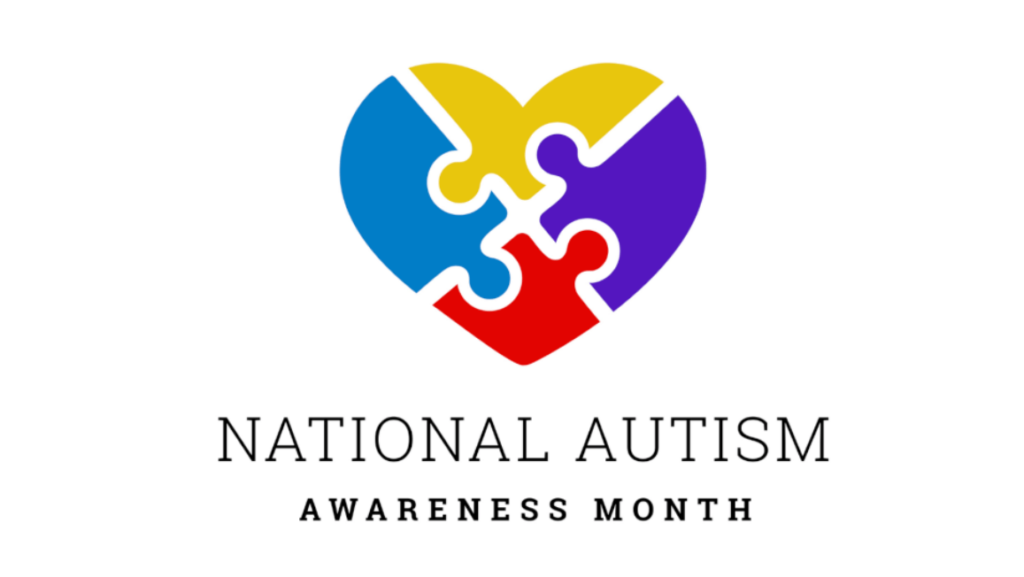 4/2 – Ramadan
Ramadan is considered the holiest month for the Islamic faith and marks a time of fasting for Muslims. The significance of Ramadan revolves around the "night of Power," which is when Allah revealed to the Prophet Muhammad the Qurʾān, the holy book of Islam.
Displaying traditions, ways of practice, and other educational materials help people who practice Islam feel more connected to your business. Additionally, those who do not practice the faith can still get a lot out of learning about different cultures.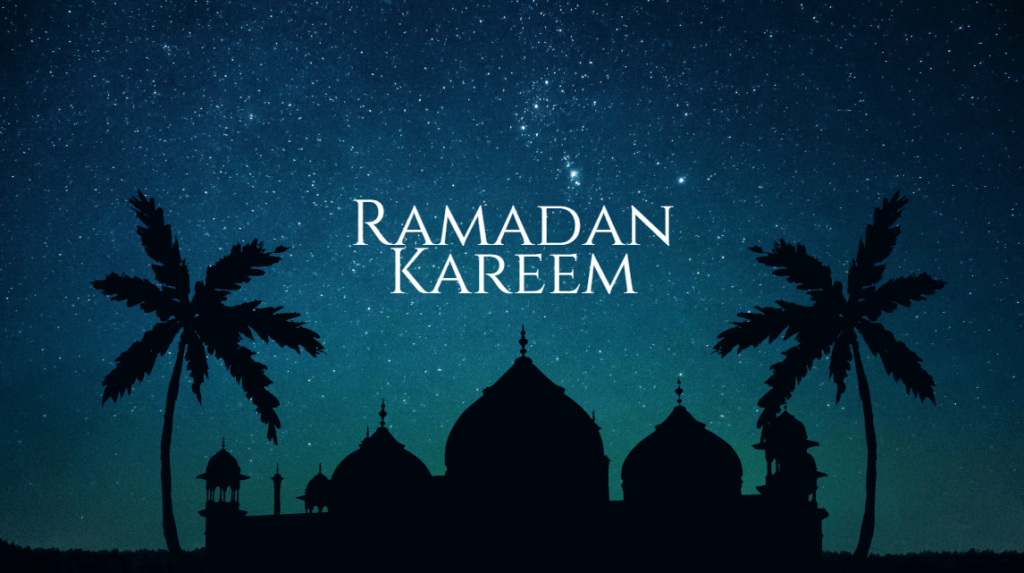 4/7 – World Health Day
Spring also signifies oncoming allergies and outside germs. Going into the new season, it is important to be mindful of one's health. Health tips, outdoor activities, motivational quotes, and other workout routines can inspire your viewers. Coming back for the latest workouts or health foods is a great way to incentivize repeat visits. You can even take it a step further and post workouts or video recipe guides that get people moving and entertained!
4/10 – Ram Navami
Ram Navami is one of the largest festivals held in the Hindu religion. Ram Navami is known as the day Lord Ram was born. Many will perform the "eight prahar." This is a 24-hour fast with each prahar lasting 3 hours. Posting traditions surrounding the holiday and detailing Hindu recipes for those to enjoy after the fast can help get everyone into the holiday spirit! Having employees who celebrate the holiday detail their favorite traditions can also help your business appear more personable. It is also a great opportunity for your staff to express their voice, making them more connected to your organization.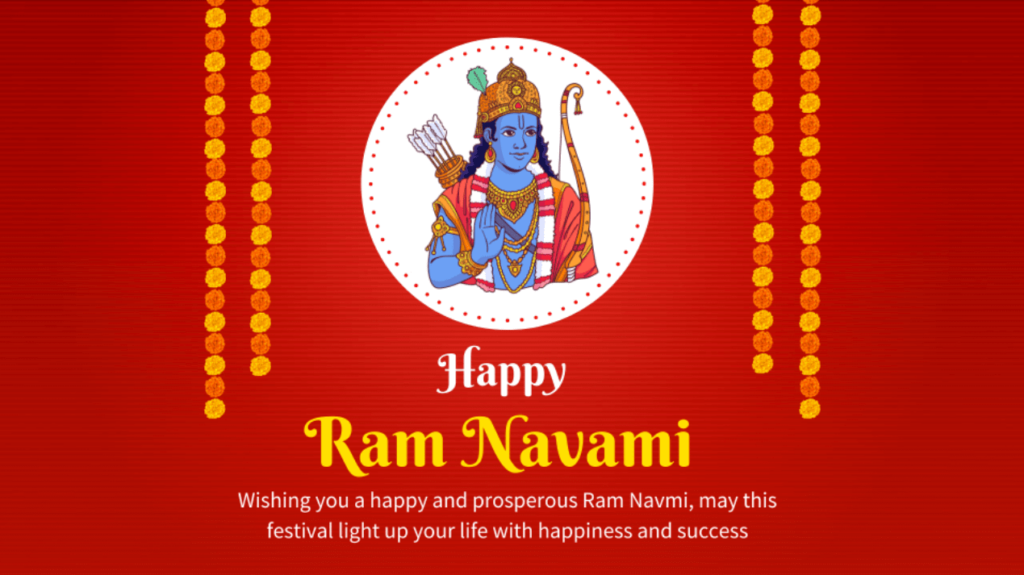 4/10 – Palm Sunday
Palm Sunday signifies the beginning of Holy Week, the last week of Lent in the Christian faith. The reason for its name is that palm branches were placed before Jesus's feet as he entered Jerusalem before his arrest.
Live streaming can log people into Palm Sunday gatherings where they can watch the palm branches be burned (depending on the church). Announcements can be created to wish everyone a happy Palm Sunday and end to lent. Preparing some Easter signage would be appropriate too, as this is the week leading up to the grand celebration.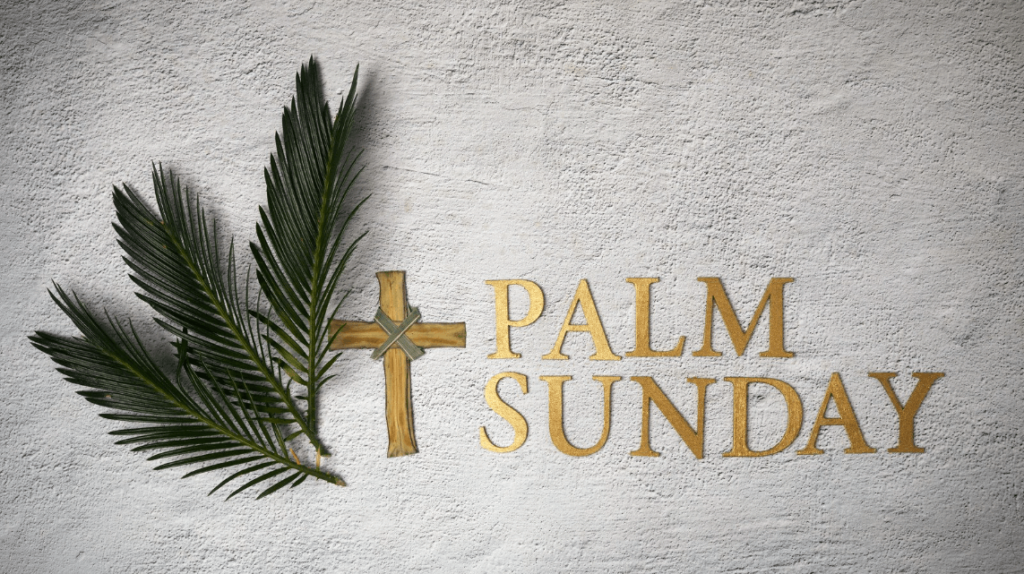 4/11 – National Pet Day
It is never a bad time to show some love to our furry friends! Simply posting pictures of your company's pets can do a lot to increase morale around the office. It is also an easy way to immediately get positive reactions from viewers. To take it a step further, including video montages of pets can add a dynamic element to your signage. Of course, fun facts about animals are always received well too. Making an event out of it by advertising bring your pet to work days can also draw more interest from staff and clients alike! Get creative and find interesting ways to promote our fuzzy friends through digital signage.
4/14 – Vaisakhi
Vaisakhi is an important day that signals the Sikh and Hindu solar new year. For the Sikh religion, it is also a day that observes major historical events that happened within the Punjab region. With this in mind, using digital signage to display respectful and educational material that describes these events is an excellent way to appreciate the holiday. Detailing some of the festive foods that are made around this time can help people connect to the culture as well.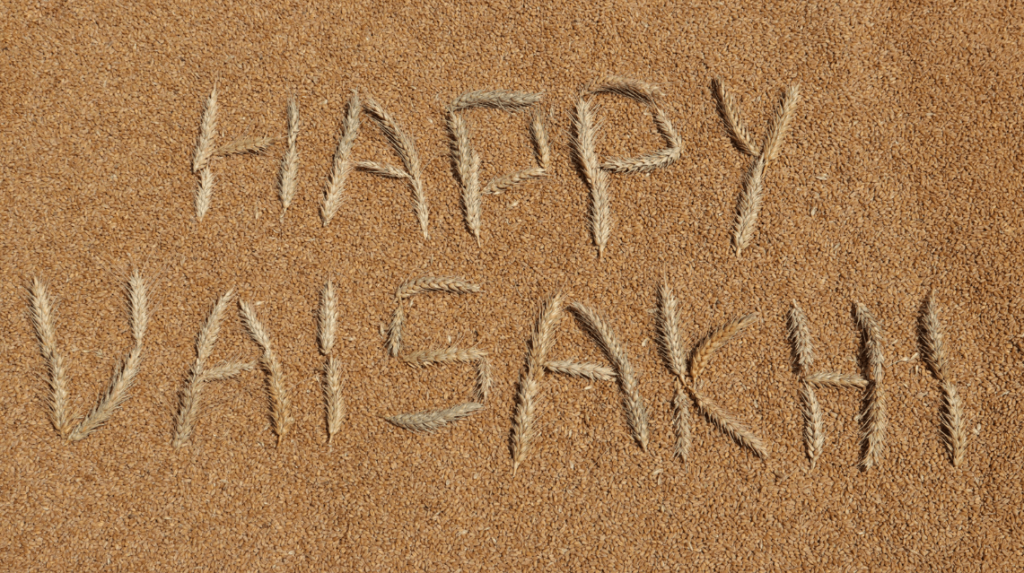 4/15 & 4/17 – Passover, Good Friday, Easter Sunday
This Friday to the end of the weekend will see a host of religious ceremonies. Passover is a Jewish holiday that commemorates the freedom of the Hebrew people from slavery in Egypt. Good Friday is a Christian holiday that recognizes the crucifixion of Jesus Christ. Finally, Easter is the day Jesus rose from the dead and signified the defeat of death and hope for salvation.
This can be a valuable source of content if leveraged correctly. Detailing traditions for each holiday and their significance goes a long way toward strengthening relationships. Including activities and offering special promotions can encourage more lively celebrations. Above all, it is important to remain respectful of each culture when using digital signage.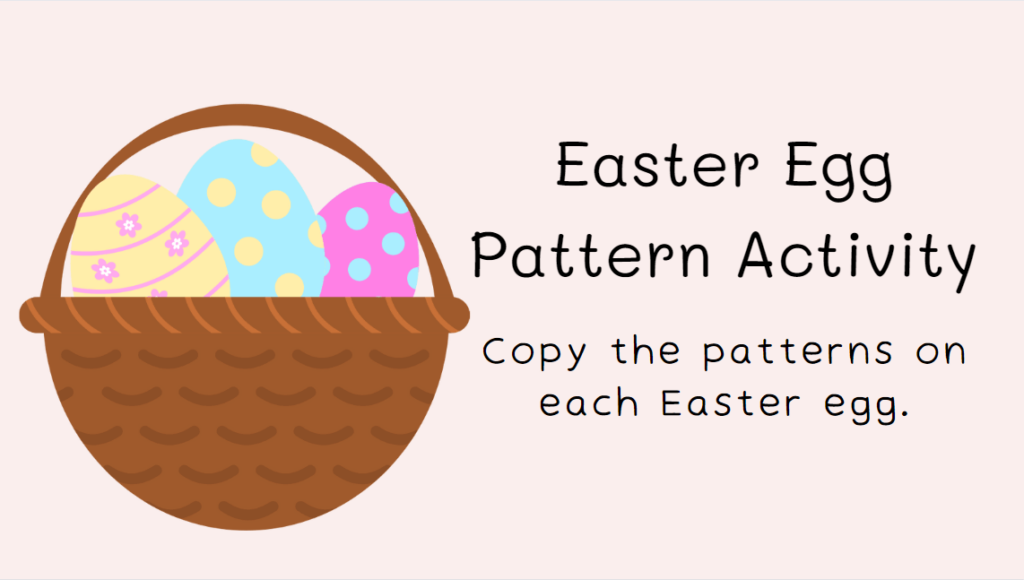 4/18 – Tax Day
Unfortunately, not all holidays are cause for celebration, which happens to be the case for Tax Day. However, that does not mean that you cannot produce great digital content! Posting useful tax filing tips, financial awareness, budgeting advice, and any other content related to taxes will prove useful to most viewers. This shows a vested interest in the success of your viewers while also providing a tool for them to reference. In addition, you can also establish credibility as a knowledgable and trustworthy brand.
4/22 – Earth Day
Health and wellness also apply to the world we live in! Celebrating Earth Day can be an excellent opportunity to demonstrate your business's earth-friendly and green initiatives. Encouraging clients and customers to also partake in eco-friendly practices can build goodwill amongst your audience. From there, you can host fun Earth Day events or use QR codes for fun, Earth Day-themed surveys and quizzes. Interactive kiosks can also be utilized for more hands-on Earth Day objectives.