Digital Signage Software | Menu Board, Video Wall & Mobile App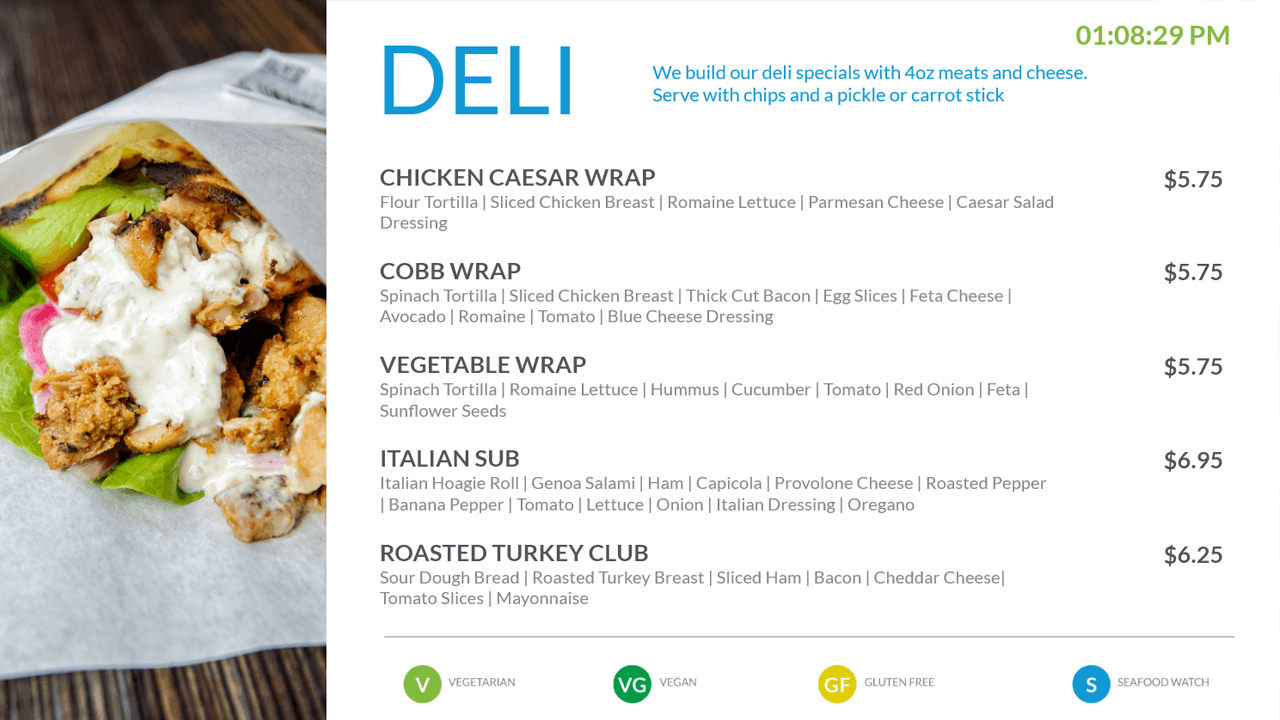 Digital signage software offers a whole host of opportunities for organizations looking to leverage the power of technology to better disseminate information. A menu board, video wall and mobile app are just a few of the many ways that organizations are using digital signage to streamline communication among employees and/or customers.
Unique Ways to Use Digital Signage in Your Business
Below are just a few ways you can use digital signage to more easily interact with your audience:
Menu Board
Does your organization provide food for employees or customers? If so, are you constantly making tweaks to your menu? Why not look to a digital menu board so that you can make changes on the fly without having to manually update your menu board. Not only are digital menu boards highly functional, but they're also extremely attractive and can allow you to add pictures of your top entrees while further promoting your brand.
Video Wall
If you're looking to make a visual statement at a large event, you may have investigated video walls. Thankfully our digital signage software offers support for large multi-screen wall presentations without the high price tag of other competing solutions.
Mobile App
Communication with your target audience doesn't have to stop when an individual leaves your facility. Thanks to the REACH Mobile App, you can continue to reach your ideal audience on their mobile devices even after they leave your establishment. Post content that can be shared to all your users, send push notifications and communicate upcoming events all using one single platform.
Web Calendar
With REACH's digital signage software, you'll be able to easily display calendar events. These events can be added manually or synced with your existing online calendar system.
Digital Directories
If you manage a large facility, keeping an updated directory can be a challenge. If you're still relying on a manual directory, why not utilize a digital directory to show visitors how to easily navigate your facility. Our software features wayfinding capabilities as well as the ability to add digital directories to ensure visitors feel welcomed from the moment, they enter your building.
Ready to REACH for More Information About Our Digital Signage Software?
We hope the use cases outlined above have you dreaming about the many possibilities of digital signage. If you'd like to learn more about our digital signage platform, don't hesitate to contact us today by phone at 833-347-3227. We look forward to working with you soon.