Digital Signage Software | Free Apps, Stock Photos, Upgrades & Support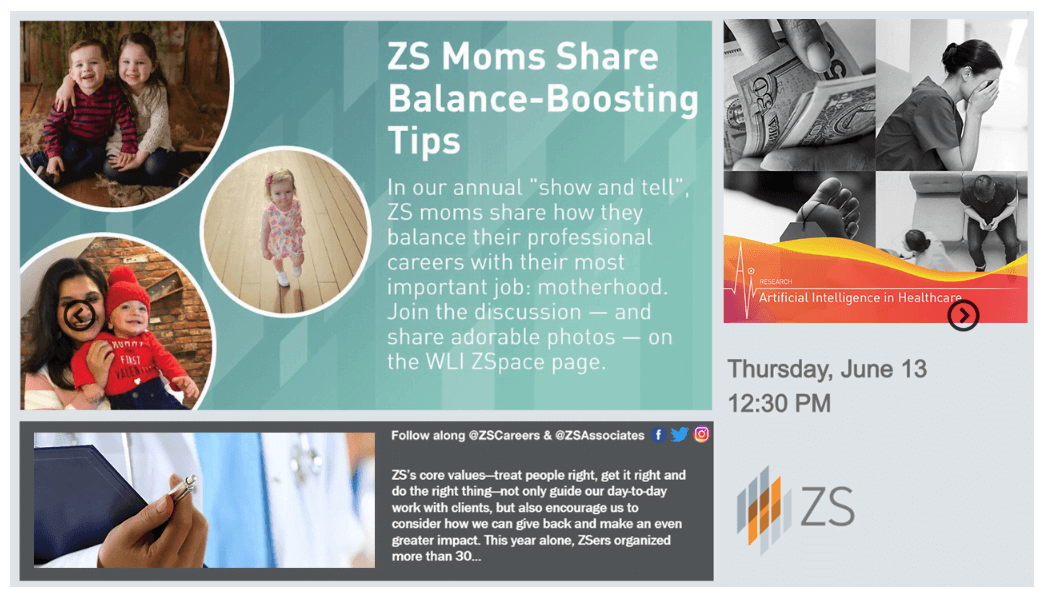 When you decide to partner with a digital signage software provider, you may initially be wowed by the digital display itself. What you may not be thinking about though is the support after the sale. At REACH Media Network, we offer top of the line digital signage software that includes an array of options including free digital signage apps, stock photos, upgrades & support. We feel these features are really what sets us apart from some of our competitors.
Key Features of REACH Digital Signage Software
Below are just a few of the features that will have you excited that you chose to partner with REACH for all your digital signage needs:
Free Unlimited Support – At REACH, we believe in providing the highest level of customer service possible to our partners. This is why we offer human to human unlimited support should you run into issues during setup or at any time when you're using our user friendly digital signage software. This may seem obvious, but far too many companies rely on email and an answering service alone when it comes to customer service. We want you to be able to reach an actual human if you ever run into any issues with our software.
Unlimited Training – We're always adding new features to ensure we're offering the highest quality product to our partners. Because of this we're also constantly releasing new free training materials to ensure you're able to implement the many features that are at your disposal.
Free Stock Images – We want to help you create compelling content, which is why we give you access to a large library of free stock photos to add to your digital signage. Dress up bland text with relevant images which can be added directly from our cloud based digital signage software.
Free Apps & Widgets – To improve engagement it's important that you're able to add interactive elements to digital signage. At REACH, we offer all our partners access to a number of free apps to add interactive elements to their digital signage.
Below are just a few of the more popular free apps:
Live Video Streaming
Weather
News Headlines
Sport Scores
Calendar Integrations
Traffic
Much more!
Get the Most Out of Digital Signage from REACH
We hope the many features outlined above have gotten you excited about the potential for digital signage within your organization. To learn more, give us a call today at 952-255-6296 to schedule a free demo of our software.