Digital Signage | Play Media, Manage Schedules, Immediate Announcements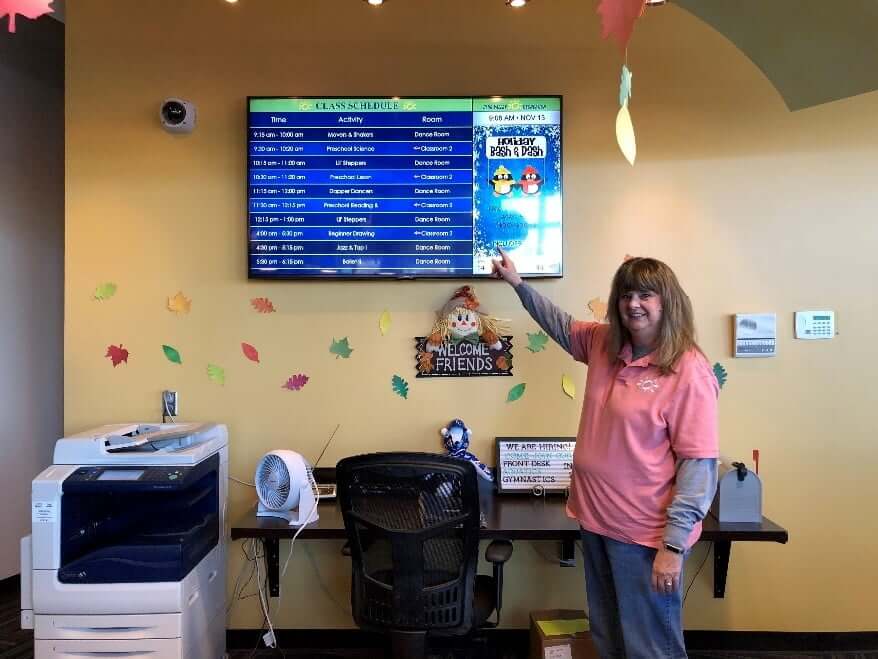 There are quite a few uses for digital signage as you can likely imagine. Whether you're looking to play media, manage schedules, provide immediate announcements or simply keep your employees informed, digital signage offers a great way to quickly disseminate information. At REACH Media Network, we work extremely hard to develop digital signage software that will allow you to quickly provide relevant information to your viewers in a way that keeps them engaged and coming back for more.
Simplicity of Digital Signage from REACH
With REACH digital signage software, you'll instantly gain access to a range of features that will make distributing information to viewers incredibly easy. A few of the many features that our partners seem to appreciate most include:
REACH is Focused on Building a Strong Relationship With You
At REACH, it has always been our mission to build strong relationships with each of our partners. This way when we succeed, you also succeed. One way that we're able to do this is by offering free support for all of our products. This way we'll be alongside you when and if any issues arise with your digital signage.
Ready to Learn More About Digital Signage from REACH?
If you're ready to learn more about the versatility of our digital signage software, don't hesitate to reach out to our team by phone today at 952-255-6296. We'll be happy to tell you a bit more about our digital signage platform and even schedule a free demo to show you first-hand how you can use digital signage to improve communication in your business or organization.