Digital Signage Internal Communication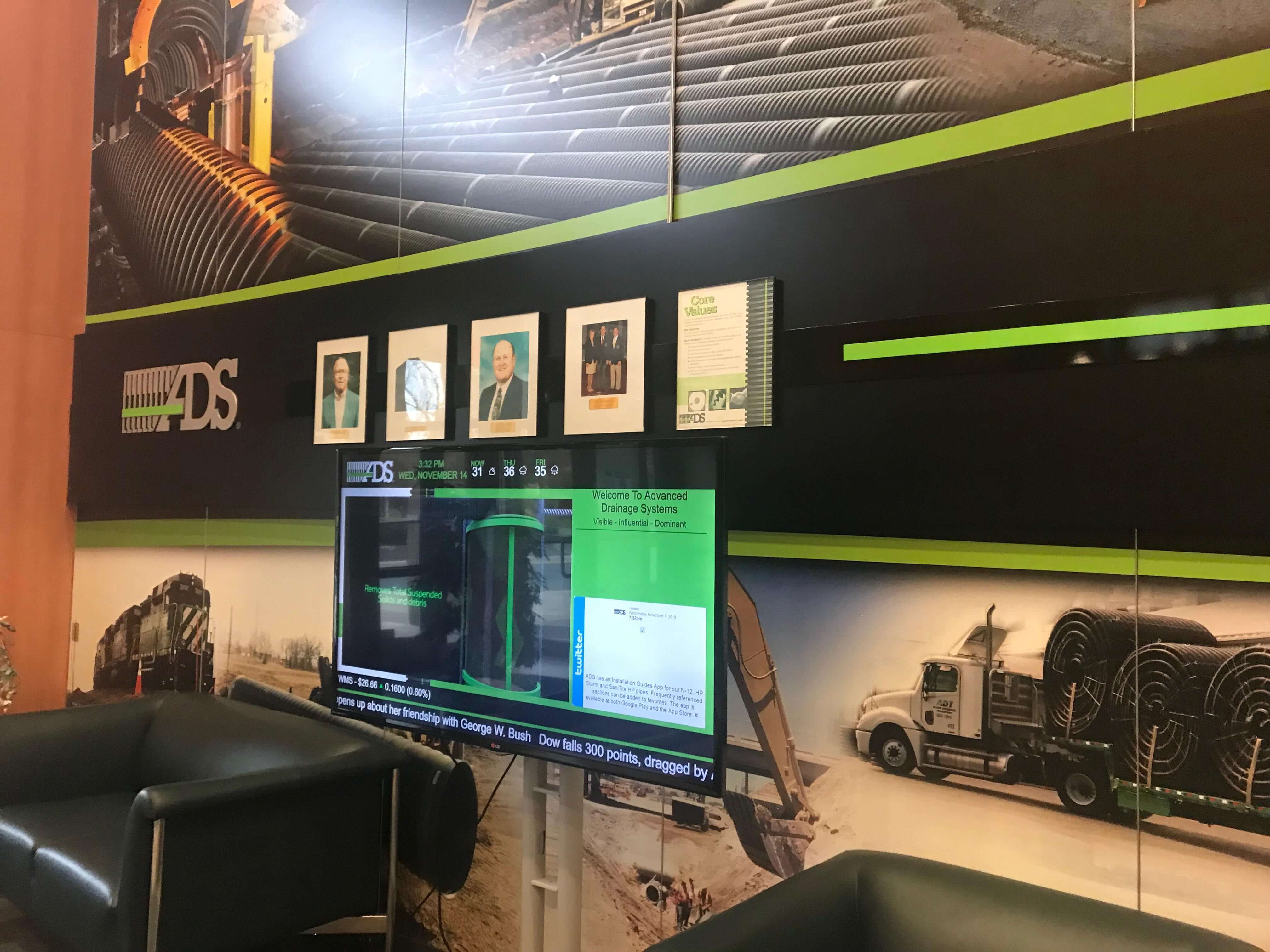 Does your organization have a hard time quickly disseminating information to all of your employees? While email is always an option, sometimes you want to make a quick announcement and instantly put it in front of as many "eyeballs" as possible. Digital signage for internal communication offers a great way to quickly announce important information through a network of digital signs throughout your facility or office space.
How Can Digital Signage Be Used for Internal Communication?
Digital signage can be a great way to make announcements about all sorts of company related information. Below are just a few of the key features of digital signage from REACH that will have you installing our software to power digital signage all throughout your facility.
Calendar of Events – Do your employees have a hard time keeping up with company events? If so, why not utilize digital signage to regularly display a calendar of important events. These events can always be updated via REACH's cloud based software to ensure your digital signage is always displaying the latest information.
Social Media Feeds – Another way to disseminate information across your digital signage is through social media. If your team is already keeping these feeds updated, why not also display your major social media profiles on your digital signage located throughout your facility? This way your employees will be more likely to interact with your company via social media.
Training Videos – Do you have certain areas of your facility where you need to ensure your employees are always properly trained? Maybe it's to operate machinery, or perform a certain job function. Whatever the case may be, you can always use digital signage to loop through training videos to ensure your employees are constantly reminded about the best processes and procedures for various job roles.
Company Milestones – With digital signage, you can also highlight company milestones such as a record breaking quarter, or an employee who has gone above and beyond in a certain area of the business.
Emergency Notifications – While you hope to never have to use these, having a network of digital signage to quickly broadcast an emergency message can be helpful in the event of a catastrophe.
Learn how Digital Signage Can Benefit How You Communicate Within Your Organization
Everyone would likely agree that email is overused. Why not utilize digital signage to keep your employees informed without bombarding them with message after message? To learn more about rolling out digital signage throughout your organization, feel free to give the team at REACH Media Network a call today at 952-255-6296 or send us an email at info@reachmedianetwork.com.