CONNECTS TO ANY HD DISPLAY
Quickly connect a player device to any HD display and have your digital signage up and running within seconds. Provide power to the screen and media player, a hardwired or wireless network connection to the player, and connect the player to the screen via HDMI for a plug-and-play experience!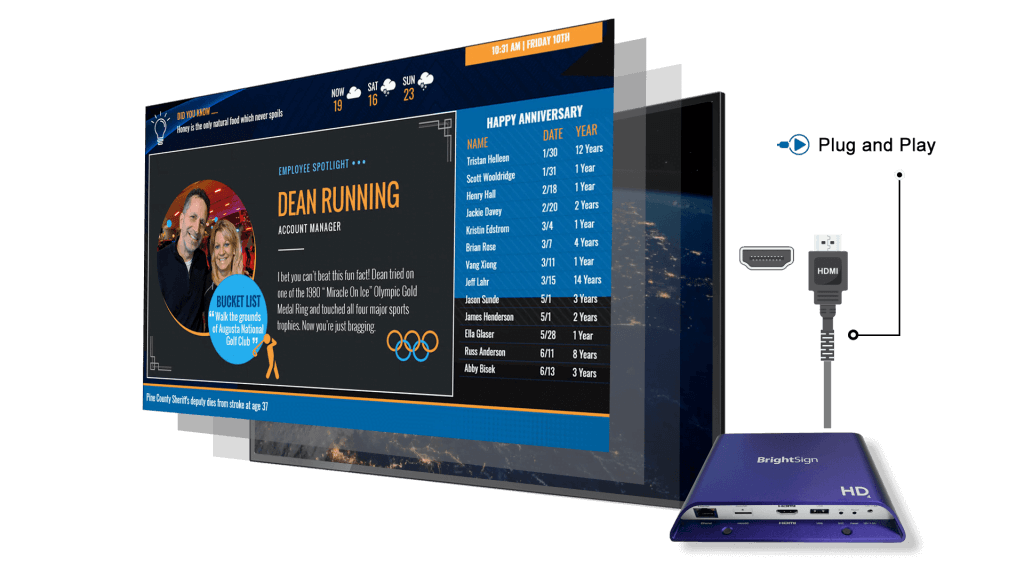 MOST POPULAR PLAYER OPTIONS
Whether you have existing players or want recommendations on the best device for you, REACH can help. We can re-purpose existing hardware since REACH is hardware-agnostic. If you need to purchase new hardware or screens, REACH will provide proper guidance based on your needs and provide options at-cost.
Entry-Level Options BrightSign Options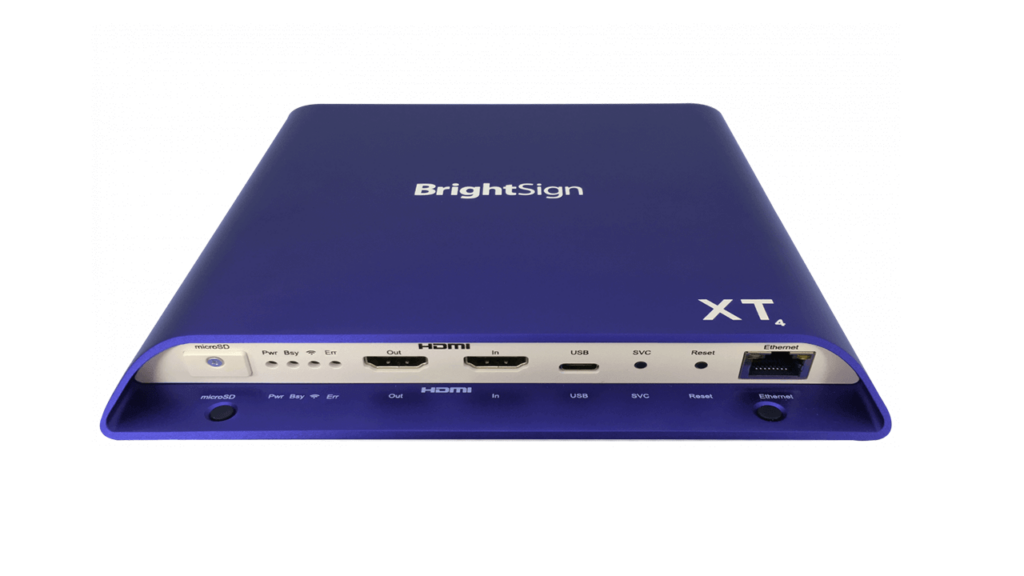 Commercial-Grade Options